Happy Easter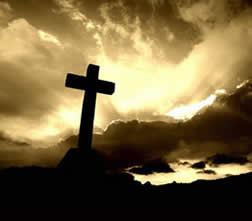 Easter is a promise that God renews to us each spring. It is the most important religious feast for Christians, where we commemorate the death and rejoice in the triumph and resurrection of our Savior Jesus Christ.
For two thousand years, we have taken time with family and friends to mark this glorious occasion when God so loved the world that he gave his only begotten Son for our sins and for the sake of the eternal souls of mankind.
May the light of Jesus Christ shine continually to drive away all darkness and may we always find his light ever burning in our hearts—he who gives his light to all creation, and who lives and reigns for ever and ever.
The Paula Dockery Campaign wishes warmth for your soul and a joyous and peaceful Easter Holiday.
"I am supporting Paula because I have observed in my 8 years of service in the Legislature with her that she is a true public servant who is not afraid of saying "no" to the status quo. Politicians often "go along to get along" but a statesman is willing to stand up and be heard even if it's unpopular because it's the right thing to do – not the easy thing to do. With the many problems and challenges confronting us in Florida, we need a person as governor who is a true leader – a proven statesman. That person is Paula Dockery."
– Florida Representative Kevin Ambler
What I Stand For
Paula Stands for Freedom
During this season of renewal, it is good to know that folks all across Florida and our nation are working to renew the faith in ourselves as Americans and our God given rights as free men and women.
Paula Dockery is a steadfast believer in freedom and liberty and she has been working tirelessly to promote our Constitutional heritage and protect our second amendment rights to keep and bear arms.
Let this spring of the year 2010 be the inspiration for a rekindling of our willingness to stand up with our fellow Americans and have our voices be heard. This is our state and our nation and the politicians work for us! Let's show them who is boss!
Join with Paula and fight for what you know to be true in your heart—-that we are one nation under God, indivisible with liberty and justice for all.
How You Can Help
Help spread the word about Senator Paula Dockery! Post this message on your Facebook or Twitter, or use your own words to tell people why you support Paula.
I support Paula Dockery for governor of Florida because she is a smart, principled person who believes government has lost sight of its customers: the taxpayers. She's a straight shooter who asks good questions, judges things on their merit and makes things happen. Plus, she's personable and well-respected. Paula is in this race because she cares about doing the right thing, and restoring integrity in state government. Help spread the word. Post this message as your status update!
DID YOU KNOW?
Paula Dockery has been fighting the state government's misguided use of $536 million in taxpayer money to bailout U.S. Sugar. Here's what the people have to say in the latest Palm Beach Post Online Poll.
Is the U.S. Sugar deal still worth it?
Yes 37% (1,080 votes)
No 63% (1,812 votes)
Total Votes: 2,892
Go Paula!
Upcoming Events
April 3: Campaign for Liberty Breakfast – Orlando
April 5: Capital Conservatives – Tallahassee
April 6: Realtors Association of Lake & Sumter Counties
April 7: Capital City Republican Club – Tallahassee
April 8: Florida Bike Summit – Tallahassee
April 9: Osceola County Business & Taxpayers Association
Tweet