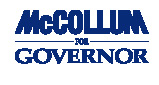 You're Invited-
Santa Rosa Beach Breakfast with Bill
Wednesday, April 28, 2010
7:30 – 8:30 AM
Donut Hole Bakery Cafe
6745 US Highway 98 E
Santa Rosa Beach, Florida
HOSTED BY
Sheriff Michael Adkinson
Steve Czonstka
Charlotte Flint
Lonnie Hawkins
John Magee
Pat Magee
Tim Norris
Brenda Rees
Lane Rees
Audie Rowell
Dear Friend:
I'd like to sit across the breakfast table from you and discuss issues facing our state – the economy, health care, education, and energy. I will be at The Donut Hole on April 28th. It is always nice to enjoy a good meal with friends prior to a day on the campaign trail.
For $40 per person, I'd like to invite you to join me, enjoy a home-style breakfast, and discuss issues.
I hope to see you at The Donut Hole.
Thank You
BILL McCOLLUM
PS- SPACE IS LIMITED! Please RSVP to this event by calling Jason at (850) 241-1885 or via email jason@billmccollum.com. Suggested contribution for the event is $40 and the maximum contribution is $500.
Political advertisement paid for and approved by Bill McCollum, Republican, for Governor. The purchase of a ticket for, or a contribution to, the campaign fund raiser is a contribution to the campaign of Bill McCollum. Contributions are not deductible for federal income tax purposes.
Tweet