Estate ownership, management, and all revenue to be 100% under local control
Bonnet House, Inc. and the Florida Trust for Historic Preservation have reached an agreement that will preserve Bonnet House Museum & Gardens for future generations and secure its long-term operational and financial sustainability.
Bonnet House was built in 1920 and was owned by Frederic Clay and Evelyn Fortune Bartlett. In 1983, Mrs. Bartlett gifted Bonnet House to the Florida Trust. Bonnet House, Inc. — a 501(c)(3) nonprofit organization — has overseen day-to-day property management since 1990.
The agreement stipulates that the Florida Trust relinquishes its stake in Bonnet House, and turns over the deed to the estate's buildings and land to Bonnet House, Inc. The Florida Trust will no longer have a say in property management and will no longer be entitled to a share of the revenue.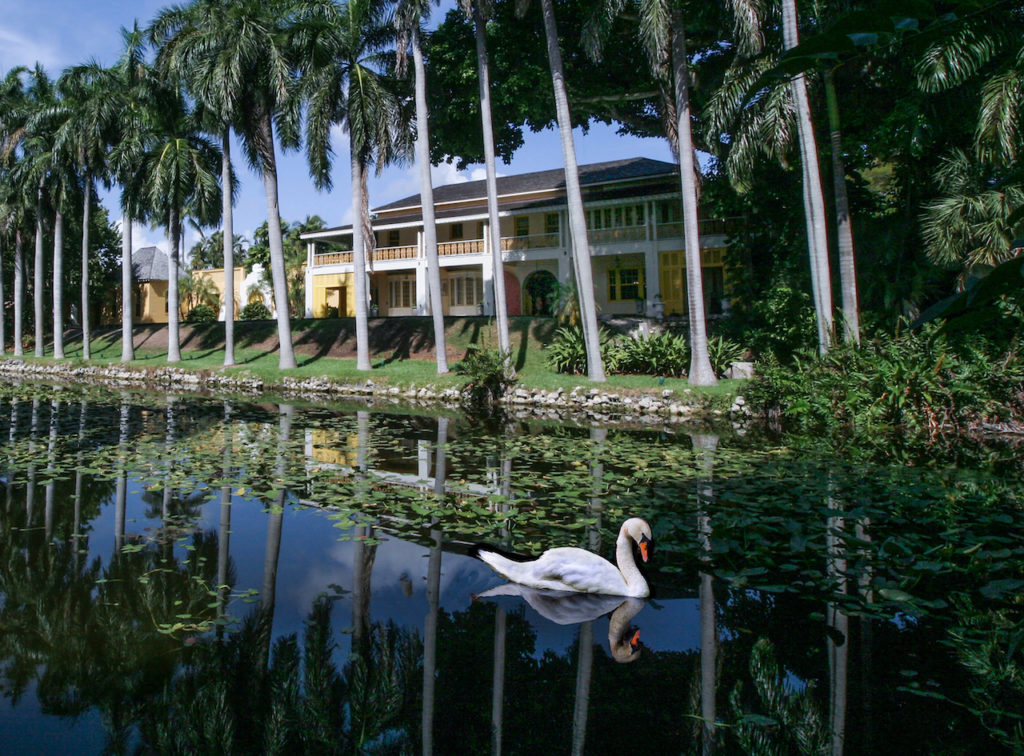 Bonnet House, Inc. as the property owner will assume 100% local control of the estate's operations, management, and care. Moving forward, 100% of the revenue generated by Bonnet House will be invested back in the property to preserve and maintain it in perpetuity.
The agreement takes effect immediately.
"This is an historic day and the start of an exciting chapter in Bonnet House's centennial year. We are thrilled that an agreement has been reached and are wildly optimistic about the future," said Patrick Shavloske, CEO of Bonnet House. "Our board's goal has always been simple: to ensure that the management and care of this unique estate, and all of its revenue, be under local control as Mrs. Bartlett intended. We realized that goal today."
"With this new agreement in place, we can renew fundraising in earnest, and seek essential financial support to preserve this iconic landmark, which is 100 years old this year," said William O'Leary, Bonnet House, Inc.'s Board Chair. "We can tell potential donors with confidence that every dollar they invest in Bonnet House, will stay with Bonnet House to support, protect, and care for the estate for the next century and beyond. Without a doubt, the best is yet to come."
Maxine K. Streeter of Genovese Joblove & Battista, P.A. served as counsel of record for Bonnet House, Inc. Paige Drummond Brody of Brody & Brody, P.A. served as co-counsel and is Vice Chair of the Bonnet House Board.
About Bonnet House Museum & Gardens
Bonnet House Museum & Gardens is a 35-acre subtropical estate and historic house museum located in the heart of Fort Lauderdale. It is a partner of the Riverwalk Arts & Entertainment District's Consortium, a unique partnership of arts and entertainment organizations in Fort Lauderdale.
Bonnet House, Inc. is a 501(c)(3) nonprofit organization, whose mission is to preserve Frederic and Evelyn Bartlett's unique historic estate. Funding is provided in part by the Broward County Board of County Commissioners as recommended by the Broward Cultural Council. Support for the educational programs is provided in part by the State of Florida, Department of State, Division of Cultural Affairs and the Florida Council on Arts and Culture.
Bonnet House is located at 900 North Birch Road, Fort Lauderdale, FL 33304 and is open for tours Tuesday–Sunday from 9 a.m.–4 p.m. For more information, visit www.bonnethouse.org.