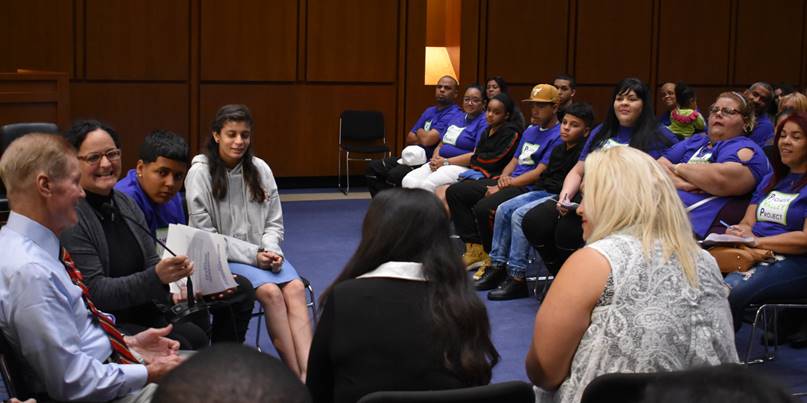 U.S. Sen. Bill Nelson (D-FL) met with a group of approximately 100 displaced Puerto Rican residents in Washington D.C. today.
The group of displaced Americans spent the day on Capitol Hill urging lawmakers to do more to help provide affordable housing to the thousands of displaced families who, like them, still cannot return home to Puerto Rico eight months after Hurricane Maria hit.
Nelson told the group he will continue to do everything he can to help them through this difficult time and urged them to convince other lawmakers to support a bill he filed last month that would require the Federal Emergency Management Agency (FEMA) to continue providing displaced Puerto Rican families with housing assistance through, at least, February 2019. A copy of the bill is available here.
Nelson has also filed legislation aimed at making already-available housing more affordable for displaced families. That legislation would, among other things, provide local communities with additional HUD Section 8 Housing vouchers, which they could then make available to displaced families in their areas. The voucher can be used to make market-rate housing more affordable for displaced families by capping the rental rate at no more than 30 percent of an individual's income. A copy of the bill is available here.
Photos from Nelson's meeting with the group of displaced Puerto Rican families are available here and here.
A few of the other things Nelson has done recently to try to make more affordable housing available to displaced families include: