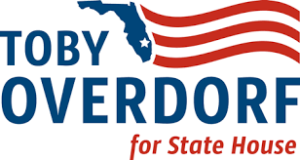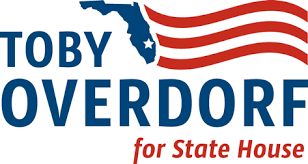 The South Florida Water Management District Governing Board
member is the latest of a growing number of local leaders
to line up behind Overdorf's bid for House District 83.
The Toby Overdorf Campaign today announced the endorsement of Brandon Tucker, South Florida Water Management District Governing Board member. Overdorf, a Republican, is running for the District 83 seat in the Florida House of Representatives, currently held by Gayle Harrell, who faces term limits this year.
"Toby Overdorf is the right person for this job," said Tucker. "Toby is fully committed to the best interests of District 83, including our business community and our environment. I am proud to support him, and I urge all District 83 voters to do the same."
Governor Rick Scott appointed Tucker to the water management district board to a term scheduled to end in 2021. Tucker is the President of the Tucker Group LLC, a full-service real estate brokerage and consulting firm. He serves on the Early Learning Coalition of Indian River, Martin and Okeechobee Counties (IRMO) Board of Directors and the Faith Farm Ministries Board of Directors since 2013.
"I'm proud to have Brandon Tucker on our team," said Overdorf. "He is an outstanding leader in our community with a real commitment to public service. I look forward to working with him."
Tucker joins several other local elected officials in endorsing Overdorf, including Congressman Tom Rooney, Port St. Lucie Vice Mayor Shannon Martin, Port St. Lucie Councilmembers Stephanie Morgan and John Carvelli, Martin County Commissioner Doug Smith, and Stuart City Commissioners Troy McDonald and Becky Bruner.
Overdorf is a longtime Treasure Coast resident and business owner, running on a platform of pro-growth economic policies that promote job creation, greater economic prosperity, and the completion of necessary environmental restoration projects.
Paid by Toby Overdorf, Republican, for State Representative