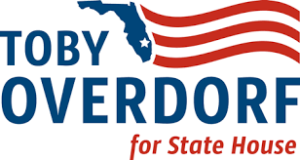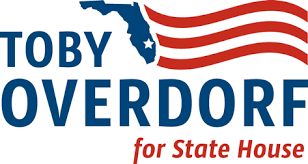 The construction industry group gets behind Toby Overdorf in the race
for House District 83 because of his commitment to free enterprise.
The Toby Overdorf Campaign today announced the endorsement of Associated Builders and Contractors Florida East Coast Chapter (ABC FEC), part of a national construction industry trade association that represents nearly 21,000 corporate members. Overdorf, a Republican, is running for the District 83 seat in the Florida House of Representatives, currently held by Gayle Harrell, who faces term limits this year. ABC FEC's endorsement follows a string of endorsements for Overdorf from local elected officials.
"We believe Toby Overdorf is the most qualified candidate in this race," said Peter M. Dyga, President and CEO of ABC FEC. "Toby's values line up very well with the principles of limited government that ABC values. He will stand up for our free enterprise system and work to promote policies that benefit not just our industry, but the entire state."
ABC FEC represents every segment of commercial construction, including general contractors, subcontractors, and suppliers. The association promotes lower taxes, free enterprise, and reasonable regulation. It is the largest provider of industry training in Florida.
"I'm proud to have ABC's endorsement," said Overdorf. "Their support means a lot to me because of what they stand for. I look forward to standing with them to make sure Florida continues on a path toward great economic growth and opportunity."
Overdorf is a longtime Treasure Coast resident and business owner, running on a platform of pro-growth economic policies that promote job creation, greater economic prosperity, and the completion of necessary environmental restoration projects.
In recent weeks he has been endorsed by numerous area leaders. They include Congressman Tom Rooney; Stuart City Commissioners Becky Bruner and Troy McDonald; Port St. Lucie City Councilmembers John Carvelli and Stephanie Morgan; Port St. Lucie Vice Mayor Shannon Martin; Martin County Commissioner Doug Smith; and South Florida Water Management District Governing Board member Brandon Tucker.
Paid by Toby Overdorf, Republican, for State Representative