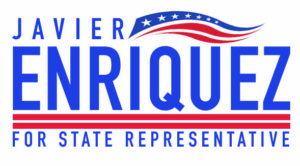 The pro-life advocacy group says Enriquez is the best
pro-life candidate in the race for House District 114.
The Javier Enriquez Campaign today announced the endorsement of Florida Right to Life Political Action Committee, the state's largest pro-life political advocacy organization. Enriquez is running for the Florida House in District 114.
"I'm proud to have Florida Right to Life's support," said Enriquez. "It is vital that Florida continues to be a place where life is honored and supported at every stage. Florida Right to Life has been working hard to make that a reality for many years, and I look forward to working with them on pro-life state policies that support that goal."
Florida Right to Life was founded in 1971, and its political arm works to identify and support pro-life candidates at the state and federal level, as well as educate them on issues related to abortion, infanticide, and euthanasia. The group is recommending that its members in House District 114 support Enriquez.
Florida Right to Life PAC's endorsement comes on the heels of support for Enriquez from Associated Builders and Contractors Florida East Coast Chapter, which endorsed him last month.
Paid by Javier Enriquez, Republican, for State Representative