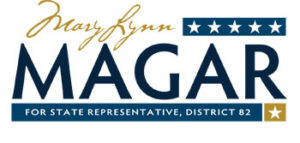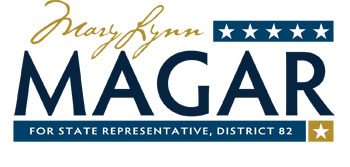 Magar, a consistent advocate for life in the Florida House, is proud
to be endorsed by the state's largest pro-life advocacy organization.
The MaryLynn Magar Campaign today announced the endorsement of Florida Right to Life Political Action Committee, the state's largest pro-life political advocacy organization. Since Magar was elected to House District 82 in 2012, she has been a consistent and strong pro-life advocate in the Legislature. She is seeking reelection to a fourth and final term.
"The right to life is paramount," said Magar. "I am proud to have the endorsement of Florida Right to Life, which has worked tirelessly for so many years to create a culture of life in Florida. I look forward to continuing to work with them to make sure the Sunshine State is a place where life at every stage—from conception to natural death—is honored and protected."
Florida Right to Life was founded in 1971, and its political arm works to identify and support pro-life candidates at the state and federal level, as well as educate them on issues related to abortion, infanticide, and euthanasia. The group is recommending that its members in House District 82 support Magar.
About MaryLynn Magar for State Representative
MaryLynn Magar was first elected in 2012 and represents District 82 in the Florida House of Representatives. She is Vice President and General Manager of HeartCare Imaging, Inc. She is the former Republican State Committeewoman in Martin County and has been a member of the Martin County Republican Executive Committee since 1993. She was active in the campaign efforts for Jeb Bush for Governor and George W. Bush for President. Within her community, Magar is a Eucharistic Minister for St. Jude Catholic Church and is Team Mom for Jupiter-Tequesta Athletic Association. Magar lives in Tequesta with her daughter, Samantha, and husband, Bob, who is President and CEO of HeartCare Imaging, Inc., and a board member of Florida Atlantic University.
ON THE WEB:  marylynnmagar.com
Paid by MaryLynn Magar, Republican, for State Representative