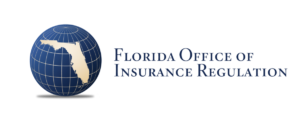 The Florida Office of Insurance Regulation (OIR) will conduct a public hearing to discuss the application submitted by American Family Insurance Mutual Holding Company for a proposed merger with Main Street America Group Mutual Holdings Inc. and the indirect acquisition of Main Street America Assurance Company, Main Street America Protection Insurance Company, NGM Insurance Company, and Old Dominion Insurance Company.
A copy of the agenda is available for review. Consumers and other interested parties are welcome to submit comments about this proposal in person during the public hearing or by sending an email to: 

[email protected]
. Comments will be accepted until August 3, 2018. 

For more information, visit the OIR's American Family Hearing webpage here:

WHO:                      American Family Insurance Mutual Holding Company


WHAT:                   Public Hearing

WHEN: 
Tuesday, July 24, 2018
                                   9:30 AM 

WHERE:               J. Edwin Larson Building
Room 116
200 East Gaines Street
Tallahassee, FL 32399