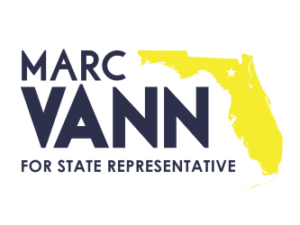 The Marc Vann Campaign announced the support of the Florida Home Builders Association (FHBA). Vann is running for District 10 in the Florida House of Representatives, currently held by Elizabeth Porter, who faces term limits and has endorsed Vann for the seat.
"We are very pleased to support Marc Vann for House District 10," said Rusty Payton, FHBA Chief Executive Officer. "His background as a small business owner who works with folks in our industry makes him very well suited to represent not only the interests of our members, but of the entire business community in Florida. We look forward to working with him on policies that will keep our economy strong."
Created in 1949, FHBA serves, advances, and protects the welfare of the home building industry. It advocates improved building techniques and the elimination of restrictive and improper government regulation.
"I'm honored to have FHBA's support," said Vann. "Its members are a very important part of the Florida economy, and I look forward to working with them on issues that will help homebuilders as well as our entire economy flourish."
In addition to FHBA's support, Vann has also been endorsed by the Florida Realtors® PAC and the Florida Retail Federation PAC.
Vann is a lifelong Lake City resident and the co-owner of Vann Carpet One. He is running on a conservative platform of growing the North Central Florida jobs base, reducing the size of government, and increasing local control of education. He and his wife, Sheree, have four children and eight grandchildren.
District 10 includes Baker, Columbia, Hamilton, and Suwannee Counties and part of Alachua County.