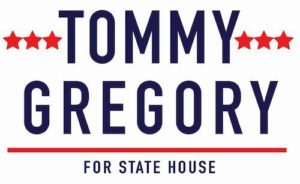 The spot touts Gregory's high-profile endorsements from law enforcement
and the NRA as well as his experience as a veteran and prosecutor.
The Tommy Gregory Campaign today released its newest television spot, "Patriot." It highlights Gregory's 20-year career in the United States Air Force and his impressive endorsements from law enforcement and the National Rifle Association. Gregory is running for the District 73 seat in the Florida House of Representatives, currently held by Joe Gruters, who is running for the Florida Senate.
"It was a great honor to serve our country in the Air Force," said Gregory. "Everything I've had the opportunity to do in my career up to now has prepared me well to tackle the big issues facing Florida. I'm up for the challenge and would consider it a huge honor to serve my friends and neighbors in District 73 in Tallahassee."
Tommy Gregory – Patriot from Tommy Gregory for State House on Vimeo.
The full text of the ad reads as follows:
Lieutenant Colonel Tommy Gregory.
Serving America since he first took the oath at the Air Force Academy.
Defending our Constitution.
And keeping us safe.
A former prosecutor, Tommy has the drive and experience to help President Trump stop illegal immigration.
Tommy's the only candidate endorsed by three sheriffs.
The Fraternal Order of Police.
And the NRA.
Tommy Gregory, American patriot.
Conservative Outsider.
The right choice. 
Paid by Tommy Gregory, Republican, for State Representative