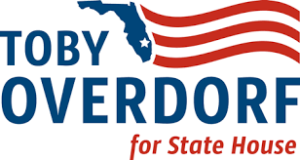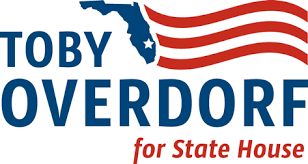 Toby Overdorf, candidate for District 83 in the Florida House of Representatives, released the following statement regarding today's news that sewage has spilled into the Indian River Lagoon:
"Today, raw sewage spilled into the Indian River Lagoon a couple hours north of us in Brevard County. This is horrible news and a reminder that the high levels of phosphorus that lead to algae blooms are directly correlated to man-made contaminants. We must be highly protective of our most precious natural resource and ignore the appeals of special interests to cast blame elsewhere.
"I am sending a letter now to the Army Corps of Engineers demanding that they suspend Lake Okeechobee Discharges until algae levels are greatly reduced. In addition, as a member of the Treasure Coast Regional Planning Council that voted to ban the spreading of biosolids, I would like to call on all local governments along the lagoon to ban the spreading of biosolids in our communities and promote new technology for the treatment and disposal of biosolids. It is my hope that future technology will forever prevent raw sewage from entering any of our precious Florida habitat."
Overdorf is a longtime Treasure Coast business owner and community leader. He started Crossroads Environmental Consultants in 2002 and grew it into a nationally recognized company. He has overseen similar growth at EDC, Inc., a full-service local engineering firm, where he currently serves as Environmental Division President. Toby was President of the Palm City Chamber of Commerce, on the Board of Directors of Leadership Florida, and a member of the St. Lucie County Economic Development Council, among many other state and regional leadership positions.
Paid by Toby Overdorf, Republican, for State Representative