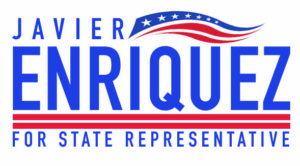 The law enforcement group is the latest endorsement
for Javier Enriquez in the race for House District 114.
The Javier Enriquez Campaign today announced the endorsement of the Florida State Lodge Fraternal Order of Police (FOP). The FOP strives to promote law and order and foster unity among law enforcement officers in the state of Florida. Enriquez, a Republican, is seeking the District 114 seat in the Florida House of Representatives.
"The outstanding men and women in law enforcement who serve our communities day in and day out deserve our gratitude and support," said Enriquez."I'm honored to have FOP's support in this race, and I look forward to working with them on measures to improve safety and help them do their jobs even better."
The Florida State Lodge Fraternal Order of Police has been representing law enforcement officers in Florida for over 60 years and currently serves over 20,000 members. The FOP rigorously advocates for police officers and works to educate the public on the important role law enforcement plays in our communities.
In addition to FOP, Enriquez has also received endorsements from State Representative Manny Diaz Jr., Florida Right to Life PAC, and Associated Builders and Contractors Florida East Coast Chapter.
Paid by Javier Enriquez, Republican, for State Representative