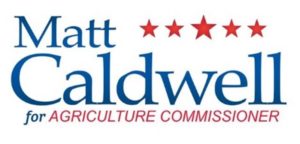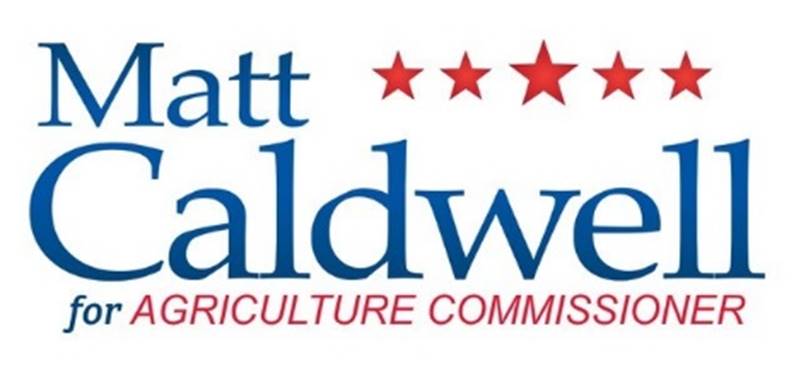 Florida's leading pro-life, pro-family organization throws weight behind Caldwell
John Stemberger, President & General Counsel of Florida Family Action, Florida's leading pro-life, pro-family organization announced the endorsement of State Representative Matt Caldwell for Florida's Commissioner of Agriculture.
Matt Caldwell said, "I'm proud to have the endorsement from Florida Family Action. As the true conservative candidate in the race, I am a staunch supporter of the right-to-life, an unwavering supporter of the Second Amendment, and consistently voted to cut taxes and reduce the size of government. As Florida's next Commissioner of Agriculture, I am ready to stand on principle for Florida's families."
John Stemberger, President & General Counsel of Florida Family Action issued the following statement:
"Matt Caldwell is the son of a pastor and a 7th generation Floridian whose family has a long history of farmers and small business owners.
"Our FFA Board of Directors had the opportunity to interview both Republican candidates in the race and we believe Caldwell is the most conservative candidate with key endorsements from the NRA, Senator Marco Rubio, and over 100 other conservative leaders and organizations including now Florida Family Action.
"Matt has a 100% rating with Florida Right to Life and a recent a 100% A+ score on our Florida Family Action's Legislative Scorecard released earlier this week.
"We believe Matt is the best qualified candidate to help care for the natural resources of our great state and handle the other important business that comes before the Commissioner of Agriculture as a member of the Florida Cabinet."
The endorsement from Florida Family Action joins endorsements from trusted conservative organizations and leaders who are out working on our behalf and getting out the vote. These organizations include: the NRA, the Police Benevolent Association (PBA), the Associated Builders and Contractors of Florida (ABC), Senator Rubio, and Congressman Gaetz, Congressman Rooney, State Senator Jeff Brandes, incoming Speaker Jose Oliva, Sheriff Wayne Ivey, Property Appraiser Carey Baker, and many more.
Additionally, Caldwell has captured 18 straw poll victories throughout Florida – defeating Republicans and Democrats alike –proving that he is outpacing his opponents and showing that pays to be the hardest working candidate in the race.
Since launching his bid for Florida Commissioner of Agriculture in May 2017, Representative Caldwell has traveled over 80,000 miles across all 67 counties – more than any other candidate in the race.  Click HERE to visit the #2LaneTravels website.
Political advertisement paid for by Matt Caldwell,
Republican, for Commissioner of Agriculture.