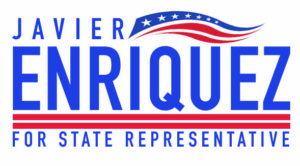 Valdés-Fauli cites Enriquez's roots in the community and his
commitment to public service as reasons for his support.
The Javier Enriquez Campaign today announced the endorsement of City of Coral Gables Mayor Raul Valdés-Fauli. Enriquez, a Republican, is running for the Florida House in District 114. Valdés-Fauli's endorsement comes on the heels of support for Enriquez from State Representative Manny Diaz, who has also recently endorsed Enriquez.
"Javier Enriquez will be an excellent State Representative," said Valdés-Fauli. "Javier is deeply rooted in our community and is committed to serving the friends and neighbors he grew up with and works alongside today. I look forward to working with him to continuing to keep our area strong and moving forward."
Valdés-Fauli was re-elected Mayor of Coral Gables in April of 2017, having previously served in the position from 1993 to 2001. A Coral Gables City Commissioner from 1985 to 1989, Valdés-Fauli is a longtime banking law leader in the South Florida business community.
"I am honored to have Mayor Valdés-Fauli's support," said Enriquez. "He sets a high standard for public service, and I look forward to working with him to serve the citizens of the community I love."
Enriquez has also been endorsed by the Florida State Lodge Fraternal Order of Police, Florida Right to Life, and Associated Builders and Contractors Florida East Coast Chapter.
Paid by Javier Enriquez, Republican, for State Representative