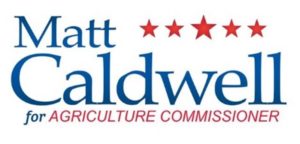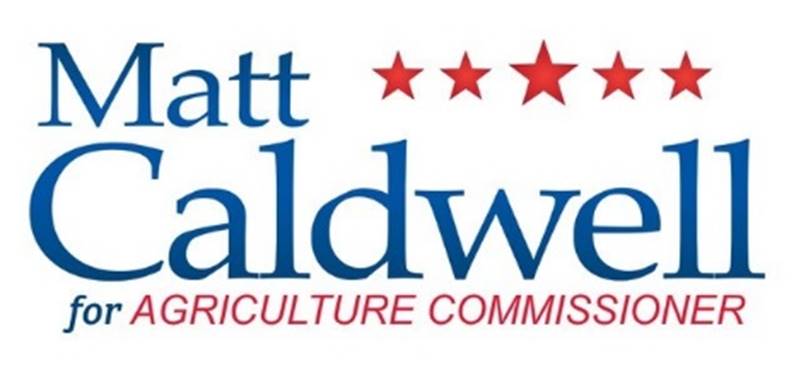 Karen Vaughn, mother of fallen US Navy SEAL Aaron Carson Vaughn, today endorsed Matt Caldwell, the principled conservative in the race for Commissioner of Agriculture.
Karen Vaughn, Gold Star Mother and bestselling author said, "I am proud to endorse Matt Caldwell to serve as Florida's next Commissioner of Agriculture. He is a constitutional conservative , a seventh generation Floridian, and has spent the last eight years as a member of the Florida house fighting for our conservative principles. His proven track record verifies he will continue to work to protect Florida agricultural jobs and grow our economy. I urge all Florida voters to cast their ballot for Matt Caldwell in August and November."
Karen Vaughn is the mother of fallen US Navy SEAL, Aaron Carson Vaughn (SEAL Team VI). On August 6, 2011 Aaron was killed in action in the Tangi River Valley of Afghanistan when a chopper (call sign Extortion 17) carrying thirty Americans was shot from the sky while rushing into battle. Losing Aaron changed everything and put Karen on a new path. Over the past six years, Karen has emerged on the national scene as a powerful spokeswoman and advocate for a better, stronger, more resilient America.
Caldwell said, "I am grateful for Karen's endorsement. Our country has become the great nation it is today thanks to the selfless sacrifice of our veterans and their families. As your Agricultural Commissioner, I promise to ensure the Florida Department of Agriculture will serve and protect our veterans. I will protect a veterans' right to own and purchase a firearm, I will ensure veterans get the services they deserve, and I will fight for our freedoms."
Throughout his 8 years of service in the Florida Legislature, Caldwell has shepherded the passage of key legislation that has resulted in Florida being named the most veteran-friendly state in the country. Caldwell is also proud to have helped the State improve the concealed weapon license program by partnering with the Tax Collectors and to expedite applications for active military and veterans. Additionally, Caldwell worked on the Veteran Tuition Assistance, which waived fees for veterans for over 20 kinds of professions and businesses, offers in-state tuition rates at state universities and community colleges, and free undergraduate tuition at state community colleges and universities for Florida recipients of the Purple Heart and other combat related decorations superior in precedence to the Purple Heart.
Matt has captured nearly 100 endorsements from trusted conservative organizations and leaders who are out working on our behalf and getting out the vote. These organizations include: the NRA, the Police Benevolent Association (PBA), the Associated Builders and Contractors of Florida (ABC), Senator Rubio, and Congressman Gaetz, Congressman Rooney, State Senator Jeff Brandes, incoming Speaker Jose Oliva, Sheriff Wayne Ivey, Property Appraiser Carey Baker, and many more.
Since launching his bid for Florida Commissioner of Agriculture in May 2017, Representative Caldwell has traveled over 82,000 miles across all 67 counties – more than any other candidate in the race.  To visit the #2LaneTravels website, click here.
Political advertisement paid for by Matt Caldwell,
Republican, for Commissioner of Agriculture.