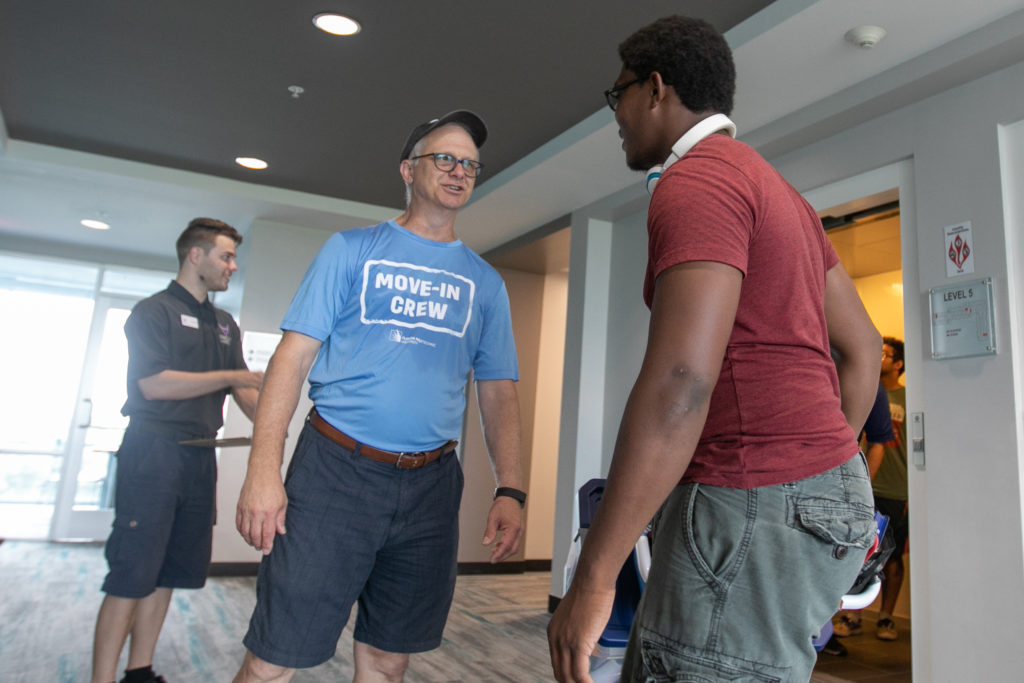 Florida Polytechnic University is now home to students from 24 countries and five continents, making this year its most diverse international student body to date. They are part of around 400 students joining Florida Poly in this new academic year, looking to become part of the next generation of high-tech leaders.
The countries include Germany, South Africa, Brazil, Russia, China, and India, among many others.
"The presence of international students on our campus creates a significant contribution to the excellence that we pursue as an institution," said Mustapha Achoubane, associate director of international students. "They bring a diversity of cultural backgrounds and perspectives that enrich the university experience for all students."
This is Florida Poly's 5th academic year and it presents another opportunity for remarkable achievements for its students and faculty. Classes begin on Wednesday, Aug. 22 and students moved into the residence halls on Sunday, Aug. 19. This year, students will find improved services and amenities available on-campus, as well as new dining options at the Wellness Center.
Einstein Bros. Bagels is now open, offering a full sandwich and salad menu to go along with its well-known bagels and coffee drinks. Tú Taco, an internal Chartwells concept, is another new alternative with a traditional Mexican-style taco menu that includes several types of salsa and queso made fresh daily.
The incoming students will also find a variety of almost 40 clubs and student organizations to choose from as they begin their college experience at Florida Poly. These include the Institute of Electrical and Electronics Engineers (IEEE), the Diversity Club, Society of Women Engineers, Purple Fire Robotics, the Jedi Academy, and others.
"Nothing beats having our students back on campus. And to those who are now beginning their college journey with Florida Poly, I extend a heartfelt welcome," said Randy K. Avent, president of Florida Poly. "All of us at Florida Poly are thrilled to have you back and we look forward to helping each of you achieve success."
For the most recent university news, visit Florida Poly News.