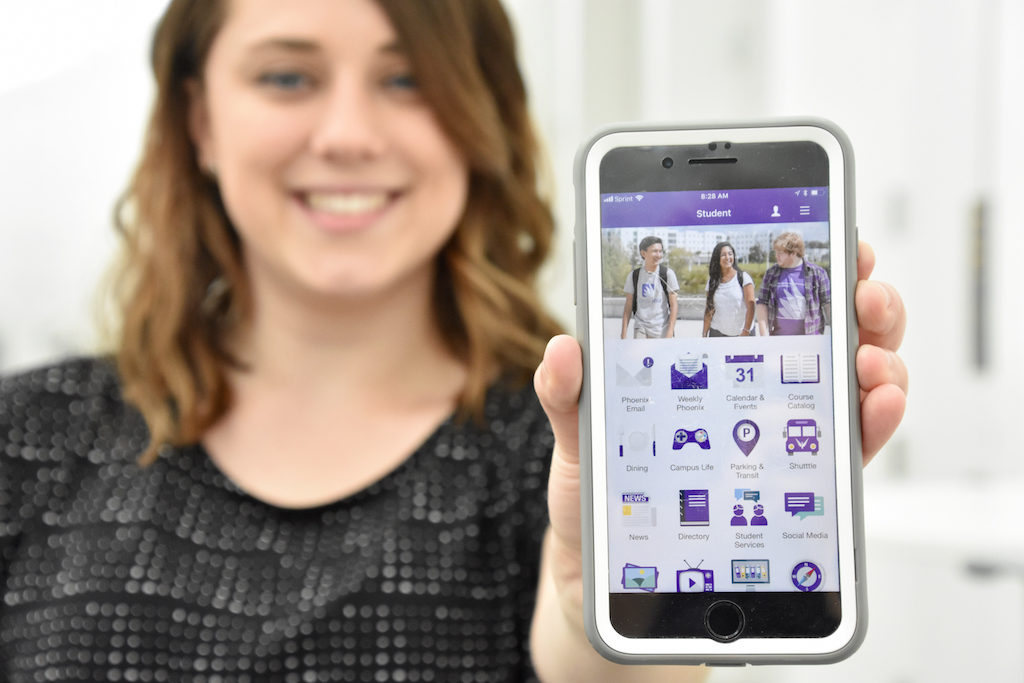 The wait is over. Florida Polytechnic University launched its official Florida Poly Mobile app right on time for the new academic year. The app is designed to provide students, faculty, staff and the general community with everything they need to know about the university in the palm of their hand.
The Florida Poly Mobile app made its debut on Aug. 22 and includes dozens of features tailored to users and 100% customizable.
The features include:
Maps; with class locations and parking information
Real-time shuttle tracking
Florida Poly News; to stay up to date with what's happening around campus
Calendar; to be in-the-know of upcoming on-campus events.
Access to university email
Directory; to search for people and organizations at Florida Poly
Dining; to view on-campus dining options, hours, and dining hall menus.
Health services; to check schedules and information for the Wellness Center
Emergency; for access to important emergency information
Library; to view library catalogs and other available resources
Quick-links to internal university systems; including CAMS, Canvas, Workday, and the Pulse
The app also features a list of the almost 40 clubs and student organizations available on-campus, as well as intramural sports information and other recreational activities.
"We are very excited about the launch of this app because it speaks as one Florida Poly voice", said Maggie Mariucci, assistant vice-president of university relations. "We've had other apps that served specific needs to targeted audiences, but this one provides everything you need to know about Florida Poly in one place, and is extremely informative and user-friendly."
The Florida Poly Mobile app will be available for free from the App Store and Google Play, for iOS and Android mobile devices.
For the most recent university news, visit Florida Poly News.