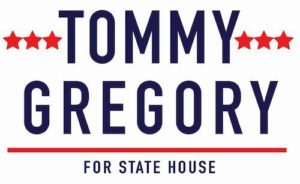 Suncoast Professional Firefighters and Paramedics says
Tommy Gregory is the best choice for House District 73.
The Tommy Gregory Campaign today announced the endorsement of the Suncoast Professional Firefighters and Paramedics. Gregory, a Republican, is seeking the District 73 seat in the Florida House of Representatives, currently held by Joe Gruters, who is running for the Florida Senate. This is the latest of numerous endorsements for Gregory from prominent area leaders and organizations.
Suncoast Professional Firefighters and Paramedics is part of the International Association of Fire Fighters (IAFF), a labor union representing professional fire fighters and emergency medical services personnel in the United States and Canada. With more than 300,000 members in more than 3,200 affiliates, IAFF members protect 85 percent of the U.S. population.
"I'm honored to receive the support of this important group," said Gregory. "Our first responders are a vital part of our community, and I take the government's responsibility to provide for public safety very seriously. I appreciate their hard and the risks they take to protect us, and I look forward to representing them and working with them to continue making public safety a top priority."
To view the entire list of Gregory's endorsements, please click here. 
Paid by Tommy Gregory, Republican, for State Representative