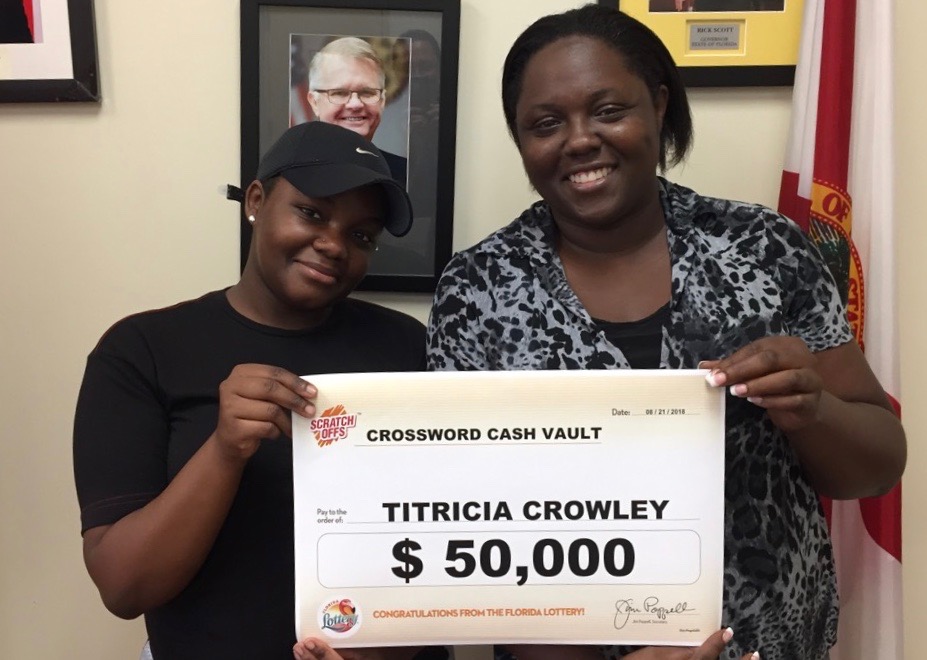 The Florida Lottery announces that Titricia Crowley, 33, of Winter Garden, claimed a $50,000 top prize in the CROSSWORD CASH VAULT Scratch-Off game at the Florida Lottery's Orlando District Office in Altamonte Springs.
Crowley went to the Orlando District Office to redeem a $2,000 prize from the BONUS CROSSWORD Scratch-Off game. While waiting for her claim to be processed, she purchased a CROSSWORD CASH VAULT ticket from the Instant Ticket Vending Machine in the lobby, which turned out to be a $50,000 top prize-winning ticket! Crowley said she plans to use some of her winnings as a down payment for a house.
The $3 game, CROSSWORD CASH VAULT, launched on August 6, and offers more than $66 million in cash prizes, including 40 top prizes of $50,000! The game's overall odds of winning are one-in-4.14.
Scratch-Off games are an important part of the Lottery's portfolio of games, comprising approximately 69 percent of ticket sales and generating more than $871 million for the Educational Enhancement Trust Fund (EETF) in fiscal year 2017-18.