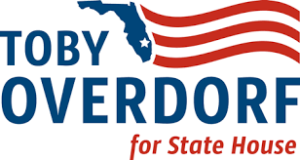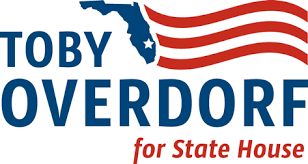 The Gold Star mother says Toby Overdorf is a patriot
whose conservative values will serve District 83 well.
The Toby Overdorf Campaign today announced the endorsement of Karen Vaughn, Gold Star mother and bestselling author of World Changer: A Mother's Story. Vaughn, a Stuart resident, lost her son, Aaron, in 2011 in the single greatest loss of Navy SEAL lives. Overdorf, a Republican, is running for the District 83 seat in the Florida House of Representatives, currently held by Gayle Harrell, who faces term limits this year.
"Toby Overdorf will be a fantastic legislator," said Vaughn. "Toby cares deeply about preserving the principles, rights, and freedoms that my son and all our brave warriors dedicate their lives to. He is a patriot whose conservative values will serve District 83 very well in Tallahassee, and I urge all primary voters to support him."
Vaughn's son was killed in action in the Tangi River Valley of Afghanistan in 2011 when a chopper carrying thirty Americans was shot down while rushing into battle. Since then, Vaughn has emerged on the national scene as a powerful spokeswoman for our military still fighting on foreign soil and as an advocate for a stronger, more resilient America. She appears regularly on Fox News and has been featured on multiple television and radio programs. In 2016, she was a guest speaker at the Republican National Convention.
Vaughn's daughter, Tara Vaughn Baldwin, founded Operation 300 in honor of Aaron. Operation 300 hosts adventure camps for children who have lost their fathers as a result of military service, pairing each child with a father-aged, male mentor who spends the weekend doing things with the children they might have done with their dad.
"It is such an honor to have Karen's endorsement," said Overdorf. "She and her family represent the very best of America, and I'm so grateful for their service and their sacrifice. I'm proud to have her support, and I look forward to working diligently to honor the legacy of brave men like her son, Aaron, who paid the ultimate price for our great country."
To view a complete list of Overdorf's endorsements, please click here.
Paid by Toby Overdorf, Republican, for State Representative