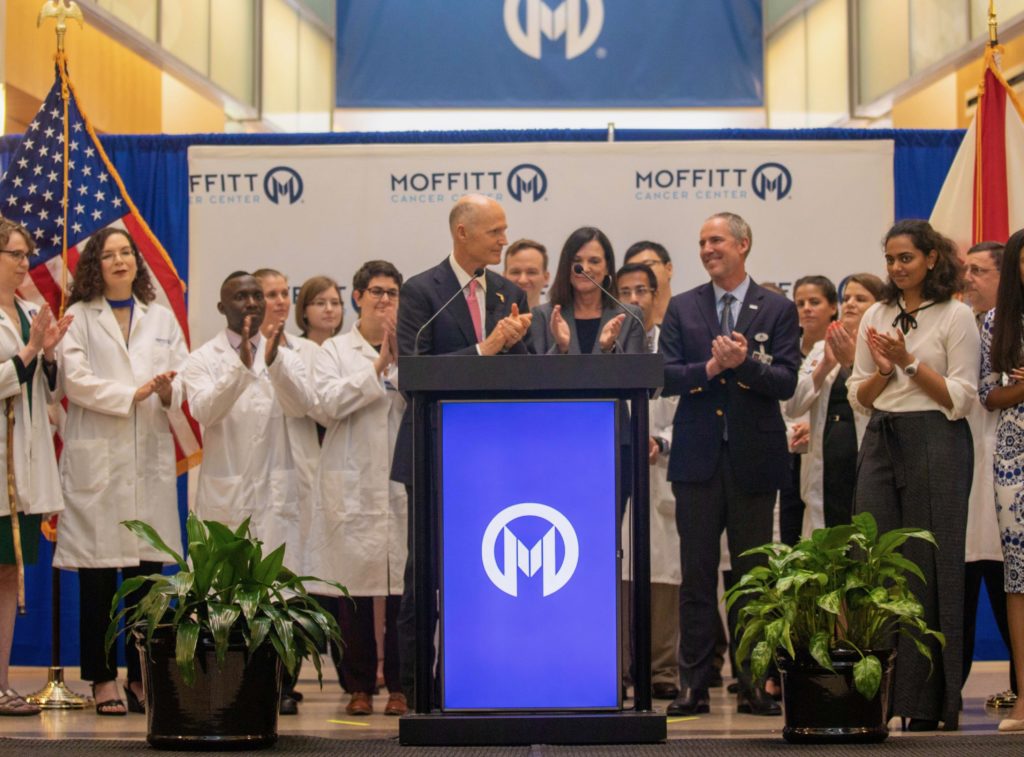 Governor Rick Scott today highlighted more than $300 million invested in Florida's cancer centers since 2014 while at Moffitt Cancer Center. In 2014, Governor Scott proposed and secured funding for Florida's National Cancer Institute (NCI) Cancer Center Program to increase the number of NCI designated cancer centers and create a premier cancer research network in Florida.
Governor Scott said, "Nearly everyone has been affected by cancer in some way. Our families deserve to have the best treatment possible without leaving Florida, which is why I have fought for funding to make our state the best state in the nation for cancer research and treatment."
Alan List, M.D., President and CEO of Moffitt Cancer Center said, "Thanks to the continued support of Governor Scott, we have been able to fund cutting-edge research and recruit doctors and scientists from around the world to bring their skills to Moffitt. We will continue to work everyday to find innovative treatments for our patients as we search for the breakthroughs of tomorrow."
Through the program, the State of Florida has invested more than $300 million in Florida's cancer centers, including more than $100 million at Moffitt Cancer Center, to recruit world-class doctors and support innovative research and treatment. Moffitt Cancer Center treats patients from all 67 Florida counties, all 50 states and more than 130 countries. This year, Moffitt Cancer Center was ranked the best cancer hospital in the Southeastern United States.
The NCI Cancer Center Program provides $60 million each year to Florida's three Cancer Centers – Moffitt Cancer Center, The University of Florida Health Shands Cancer Center, and The University of Miami Sylvester Cancer Center. Funding from the program helps these cancer centers enhance research and innovation and supports their work to maintain or achieve an NCI designation. When the Shands Cancer Center and the Sylvester Cancer Center receive NCI designation, Florida will join North Carolina as the only state in the Southeast with multiple NCI-designated cancer centers.