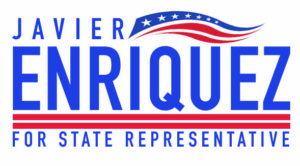 Florida's Lt. Governor says Javier Enriquez is the clear choice for House District 114.
The Javier Enriquez Campaign today announced the endorsement of Lt. Governor Carlos-Lopez Cantera. Enriquez, a Republican, is running for the Florida House in District 114.
"I'm proud to support Javier Enriquez," said Lopez-Cantera. "As a lifelong resident of District 114, Javier's knowledge of various neighborhoods in the district combined with his enthusiasm to serve and make a difference, makes him the clear choice to represent District 114 in the Florida House."
Lopez-Cantera was appointed as Lt. Governor in January 2014, becoming the first Hispanic to hold the position. Previously, he served in the Florida House of Representatives from 2004 to 2012. During his final term, he was the House Majority Leader. In 2012, he was elected as Miami-Dade County's Property Appraiser.
"I'm honored to have Lt. Governor Lopez-Cantera's endorsement," said Enriquez. "He is a dedicated public servant and has provided effective leadership for our area and the entire state for many years. I look forward to working with him to serve our friends and neighbors and keep Florida's economy growing and on the right track."
Lopez-Cantera follows Representative Manny Diaz, Jr., who also recently endorsed Enriquez. In addition, Enriquez has been endorsed by the Florida State Lodge Fraternal Order of Police, Florida Right to Life, and Associated Builders and Contractors Florida East Coast Chapter.
Paid by Javier Enriquez, Republican, for State Representative