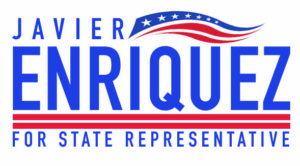 The Congressman is the latest Florida leader
to back Enriquez's bid for House District 114
The Javier Enriquez Campaign today announced the endorsement of Congressman Carlos Curbelo. Enriquez, a Republican, is running for the Florida House in District 114. Curbelo's support follows recent endorsements for Enriquez from Lt. Governor Carlos Lopez-Cantera State Representative Manny Diaz, and former Congressman Lincoln Dîaz-Balart.
"Javier Enriquez will be an outstanding State Representative," said Curbelo. "His deep roots in the community and his conservative vision that puts people over politics will serve District 114 well in Tallahassee. I'm proud to support him, and I look forward to working with him."
Curbelo is serving his second term representing Florida's 26th District in the U.S. House of Representatives. Since his election in 2014, he has developed a reputation for working with colleagues on both sides of the aisle to find common sense solutions to improve the quality of life in South Florida. He serves on the prestigious House Ways and Means Committee. Prior to his service in Congress, Curbelo served on the Miami-Dade County School Board.
"I'm honored to have Congressman Curbelo's support," said Enriquez. "He has distinguished himself as a strong leader for our region in Washington, and I look forward to partnering with him to provide the kind of effective leadership our fellow citizens deserve."
Enriquez has also earned the support of Coral Gables Mayor Raul Valdés-Fauli, the Florida State Lodge Fraternal Order of Police, Florida Right to Life, and Associated Builders and Contractors Florida East Coast Chapter.
Paid by Javier Enriquez, Republican, for State Representative