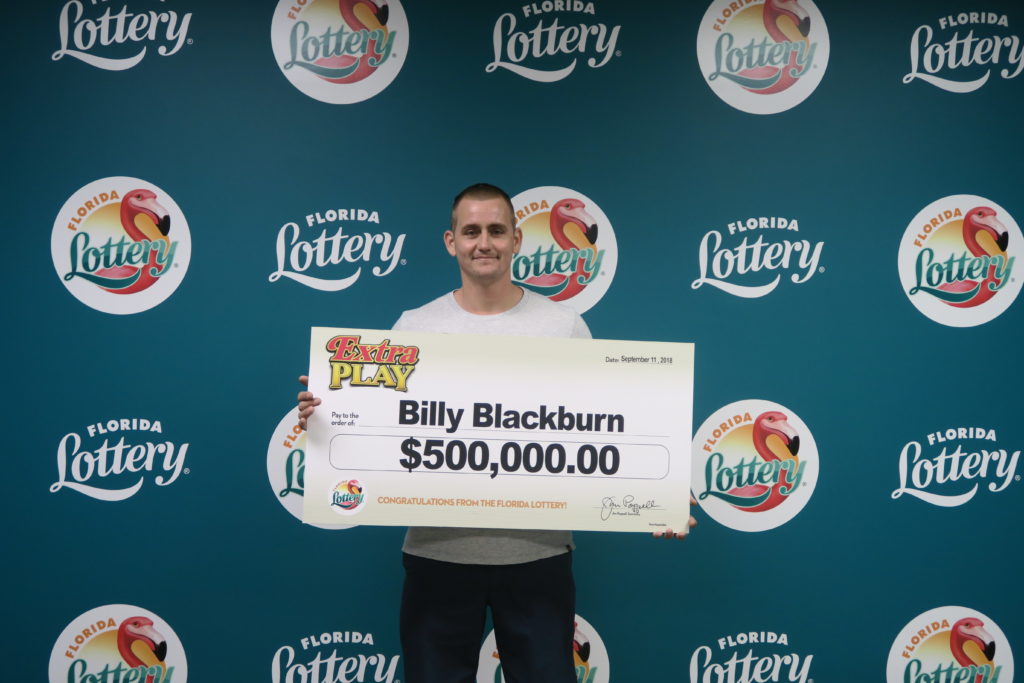 The Florida Lottery announces that Billy Blackburn, 30, of Lake Worth, claimed a $500,000 top prize in the EXTRA PLAY Scratch-Off game at Florida Lottery Headquarters in Tallahassee. He purchased his winning ticket from Citgo, located at 8957 Lake Worth Road in Lake Worth.
Blackburn said he was still in shock over his win, and shared that he plans to use his prize money to help his church and family members.
The $5 game, EXTRA PLAY, offers more than $58 million in cash prizes, including eight top prizes of $500,000. The game's overall odds of winning are one-in-3.99.
Scratch-Off games are an important part of the Lottery's portfolio of games, comprising approximately 69 percent of ticket sales and generating more than $871 million for the Educational Enhancement Trust Fund (EETF) in fiscal year 2017-18.