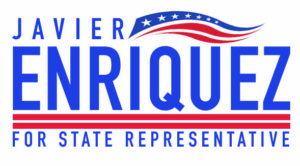 The former state senator adds his name to a growing list of distinguished South
Florida public officials who are backing Enriquez for House District 114.
The Javier Enriquez Campaign today announced the endorsement of former State Senator Miguel Diaz de la Portilla. Enriquez, a Republican, is running for the Florida House in District 114. Díaz de la Portilla's support comes on the heels of recent endorsements for Enriquez from Lt. Governor Carlos Lopez-Cantera, Congressman Carlos Curbelo, former Congressman Lincoln Diaz-Balart, and State Representative Manny Diaz.
"Javier Enriquez will serve District 114 very well," said Díaz de la Portilla. "He grew up here, went to school here, and serves the local community. He will bring a fresh perspective and a heart for public service to the job, and I am very happy to support him."
Díaz de la Portilla served in the Florida Senate from 2010 to 2016. Previously, he served on the Miami-Dade County Commission from 1993 to 2000. He is an attorney who, like Enriquez, earned his bachelor's and law degrees from the University of Miami.
"I'm so proud to have Miguel Díaz de la Portilla's support," said Enriquez. "He has been an outstanding civic and community leader, and I am honored to have him on our team and look forward to following the example of thoughtful leadership he has set."
Enriquez has also earned the support of Coral Gables Mayor Raul Valdés-Fauli, the Florida State Lodge Fraternal Order of Police, Florida Right to Life, and Associated Builders and Contractors Florida East Coast Chapter.
Paid by Javier Enriquez, Republican, for State Representative