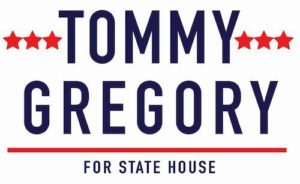 The pro-business group says Gregory's commitment to creating more jobs and
opportunity in Florida make him the best candidate for House District 73.
The Tommy Gregory Campaign today announced the endorsement of the Florida Chamber of Commerce. Gregory is running for the District 73 seat in the Florida House of Representatives, currently held by Joe Gruters, who is running for the Florida Senate.
"A Florida native, Tommy Gregory understands the needs of Florida's residents and if elected, will ensure that Florida continues to move in the right direction," said Marian Johnson, Senior Vice President of Political Strategy at the Florida Chamber of Commerce. "The Florida Chamber is proud to endorse Tommy Gregory for the Florida House."
The Chamber cites Gregory's strong pro-jobs, pro-business commitment to helping create greater opportunity in Florida as reasons for its support. Throughout its history, the Chamber has worked to promote education as the key to unlocking a stronger economy, strengthen Florida's infrastructure, and protect the state's agriculture and military and defense industries.
"The Florida Chamber's ongoing commitment to increasing wages and creating jobs is a passion that I share, and I am looking forward to working with them on these priorities and continuing Governor Rick Scott's successful economic strategy," said Gregory.
For a complete list of Gregory's endorsements, please click here.
Paid by Tommy Gregory, Republican, for State Representative