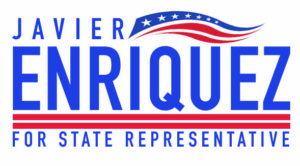 A new poll showing strong numbers for Javier Enriquez indicates
incumbent Javier Fernandez faces an uphill climb to keep his seat.
In case you missed it, a new poll in the race for House District 114 shows Javier Enriquez in the lead over incumbent Javier Fernandez. Read the FLA News Online article about the poll here and below.
New Democrat state representative facing trouble with reelection bid 
September 18, 2018
State Representative Javier Fernandez is so new to the Florida House, he's never served one day of a legislative session. Fernandez took the Miami-based District 114 seat in a May special election following the forced resignation of Democrat Daisy Baez. The Democrats heralded the victory in the toss-up district as proof of a "blue wave."
A private poll obtained by FLA News shows that Rep. Fernandez is facing an uphill climb in this bid to serve a full term. The survey shows Republican challenger Javier Enriquez leading Fernandez 43.5% to 38.5%. That's outside the poll's margin of error of 4.4%. The poll surveyed 500 likely voters in District 114 which includes Flagami, Coral Gables, West Miami and parts of Pinecrest and Cutler Bay.
Enriquez is a family law attorney and lifelong resident of the district. Fernandez, also an attorney, beat a well financed opponent to win the seat in the special election.
Miami is ground zero in the partisan battle for seats in the House of Representatives. Republican incoming House Speaker Jose Oliva and incoming Democratic Leader Dionne McGhee both live in Miami-Dade County. Democrats hope to narrow the Republican's grip on the Florida House and the District 114 seat is a vital part of that campaign strategy. Republicans currently hold a 75-41 majority in the House. 
Paid by Javier Enriquez, Republican, for State Representative