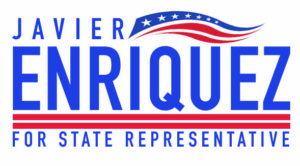 The former Florida Governor says Javier Enriquez
is the right choice for House District 114.
The Javier Enriquez Campaign today announced the endorsement of former Florida Governor Jeb Bush. Enriquez, a Republican, is running for the Florida House in District 114. Bush is the latest high-profile endorsement for Enriquez, coming on the heels of support for him from Lt. Governor Carlos Lopez-Cantera, Congressman Carlos Curbelo, former Congressman Lincoln Diaz-Balart, State Representative Manny Diaz, and former State Senator Miguel Díaz de la Portilla.
"Javier Enriquez is a bright, young leader," said Bush. "His deep roots in the community combined with his strong work ethic and genuine concern for his neighbors and fellow citizens make him the right choice for District 114, and I'm glad to endorse him."
Bush was Florida's governor from 1999 to 2007. During his time in office, he reduced taxes, streamlined state government, and promoted education reform. He continues to champion policies that expand education opportunities for all students.
"I'm extremely honored to have Governor Bush's support," said Enriquez. "His thoughtful leadership in and out of office on a variety of issues serve as a strong example of effective public service, and I'm very proud to have him on our team."
Enriquez has also earned the support of Coral Gables Mayor Raul Valdés-Fauli, the Florida State Lodge Fraternal Order of Police, Florida Right to Life, and Associated Builders and Contractors Florida East Coast Chapter.
Paid by Javier Enriquez, Republican, for State Representative