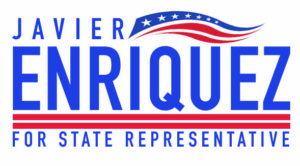 South Florida's voice in Congress believes Javier Enriquez
will be an effective representative for House District 114.
The Javier Enriquez Campaign today announced the endorsement of Congresswoman Ileana Ros-Lehtinen. Enriquez, a Republican, is running for the Florida House in District 114. Ros-Lehtinen joins former Florida Governor Jeb Bush and a host of other prominent South Florida leaders in supporting Enriquez.
"I'm proud to endorse Javier Enriquez," said Ros-Lehtinen. "We need energetic young leaders like him in the Legislature to keep Florida moving in the right direction. Javier has the right background and values to provide the kind of effective representation District 114 needs in the Florida House."
Ros-Lehtinen represents Florida's 27th District in the U.S. House of Representatives. When she was elected in 1989, she became the first Hispanic woman to serve in Congress. She is Chairman Emeritus of the House Committee on Foreign Affairs and is Chairman of the Subcommittee on the Middle East and North Africa. In this role, she continues to voice her strong support for the state of Israel and human rights, including her opposition to Castro's dictatorial regime in Cuba.
"What an honor to have the support of Congresswoman Ros-Lehtinen," said Enriquez. "She has been a strong voice for South Florida, and I plan to follow the example of public service and effective leadership that she has set during her time in office."
In addition to Ros-Lehtinen and Bush, Enriquez has also earned the support of Lt. Governor Carlos Lopez-Cantera, Congressman Carlos Curbelo, former Congressman Lincoln Diaz-Balart, State Representative Manny Diaz, former State Senator Miguel Diaz de la Portilla, and Coral Gables Mayor Raul Valdés-Fauli. The Florida State Lodge Fraternal Order of Police, Florida Right to Life, and Associated Builders and Contractors Florida East Coast Chapter have also endorsed Enriquez.
Paid by Javier Enriquez, Republican, for State Representative