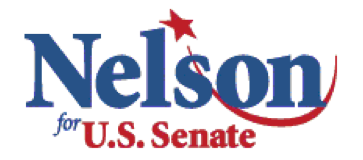 Rosselló calls Nelson a "great champion" of Puerto Rico
The latest sign that Florida's U.S. Senate race is shifting in Sen. Bill Nelson's direction came today when Puerto Rican Gov. Ricardo Rosselló announced in Orlando his endorsement of Nelson's campaign for re-election to the Senate.
The endorsement by the island's top-elected official has been considered a must-have by Nelson's GOP-opponent, Rick Scott, as both campaigns have worked to solidify support from Florida's growing Puerto Rican community in the final weeks of the race.
"I believe in Bill Nelson," Rosselló said in a significant announcement at a news conference Monday morning in Orlando. "I am grateful for his longstanding relationship for the people of Puerto Rico and I am proud to say that I am endorsing Bill Nelson for, once again, being the senator of Florida and helping represent the people of Puerto Rico.
"It is a privilege to be here. You are a great friend and you are a great champion of the people of Puerto Rico."
Rosselló specifically cited Nelson's work to help the island's Medicaid program avoid bankruptcy; his efforts to secure additional Community Development Block Grants to help the island recover and rebuild after Hurricane Maria hit; and his fight to secure additional funding for federal food assistance programs to help the people in the wake of the storm.
Today's endorsement, which comes on the heels of three recent credible polls that show Nelson leading Scott, is the latest sign that the race seems to be shifting in Nelson's direction. In addition to edging ahead in the race overall, all three polls show Nelson leading Scott among Hispanic voters plus-13, plus-20 and plus-22.
Rosselló is the third current or former governor of Puerto Rico to endorse Nelson in his bid for re-election. Rosselló's father, former Gov. Pedro Rosselló, as well as former Gov. Alejandro García Padilla endorsed Nelson previously. Nelson also has been endorsed by the mayors of the cities of San Juan and Ponce, Carmen Yulín Cruz and Maria "Mayita" Meléndez, respectively, and former Puerto Rican Secretary of State Kenneth McClintock.
Bill Nelson for U.S. Senate