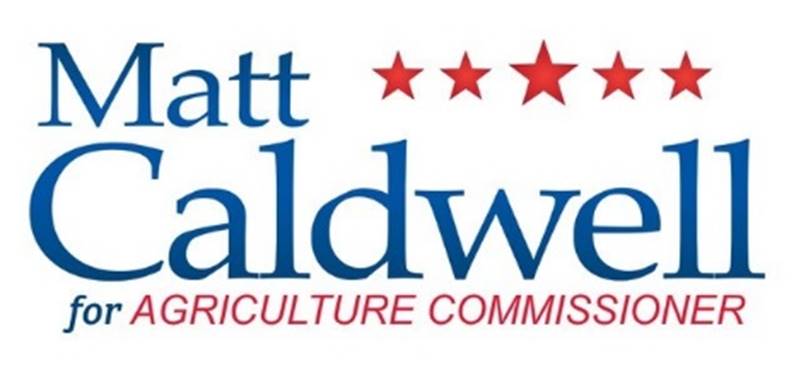 Matt Caldwell, Candidate for Commissioner of Agriculture and Consumer Services, issued a clear and decisive response to Nikki Fried's false claims and politically motivated antics.
Caldwell has consistently fought to make government obedient to the people and to the Constitution. He has worked to pass sweeping tax cuts and reduce burdensome regulations, worked towards economic and private-sector job growth, tackled term limits, fought for veterans, championed environmental policy, sponsored and co-authored medical cannabis legislation. Most importantly, Caldwell previously stated he would thoroughly review the Concealed Weapons process because no one should receive a license without meeting the qualifications.
Caldwell stated, "I work for the 21 million citizens of Florida and have a track record to prove it. I have made our great state my priority during my 8 years in the Florida House. On the other hand, my opponent spent the last 8 years as a chronic lobbyist that literally got paid to peddle influence and broker political favors. Instead of knowing the issues and understanding policy, my opponent has to resort to political games, which is what we have come to expect from Democrats. These are exactly the divisive tactics that Democrats carry out in Washington DC, where nothing ever gets done."
The Commissioner of Agriculture serves as a member of the Florida Cabinet and is critical to the foundation of Florida's economy. The Florida Department of Agriculture and Consumer Services helps the agricultural industry with its daily challenges, promotes Florida's agricultural commodities, manages state forests, safeguards consumers, implements the school lunch program, and oversees the concealed-weapon license system.
More information about Matt Caldwell and his proven track record can be found on his campaign website.
Political advertisement paid for and approved by Matt Caldwell,
Republican, for Commissioner of Agriculture.