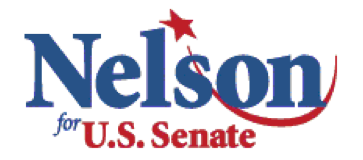 Florida's largest newspaper endorsed U.S. Sen. Bill Nelson for re-election today, while slamming Nelson's GOP opponent Rick Scott as someone who "cannot be counted on to stand up for Floridians."
In recommending Nelson, the Tampa Bay Times' editorial board said he has been "Florida's most vigilant guardian of our precious coasts," and the newspaper specifically cited Nelson's work to enact the existing law he co-wrote "that bans drilling within 235 miles of Tampa Bay's beaches until 2022.
"The nation needs measured, sensible voices in the U.S. Senate," the Times concluded.
The newspaper blasted Scott for what it described as the poor job he's done.
"Scott wants voters to forget about much of his tenure as governor," the Times wrote. "He brags about record education spending and student achievement, but under this governor the state cut more than $1 billion in spending on public schools."
The editorial also stated that Scott embodied a "brand of corruption."
"He is the former CEO of the nation's largest for-profit hospital chain that later paid a record fine for Medicare fraud. He is the first Florida governor who used taxpayer money to settle public records cases filed against him, totaling roughly $1 million."
In previous editorials the newspaper has dubbed Scott the worst governor in modern state history and a "walking conflict of interest," stemming from numerous personal investments he made in companies doing business with the state – investments he hid from the public.
You can read the full endorsement here.
Bill Nelson for U.S. Senate