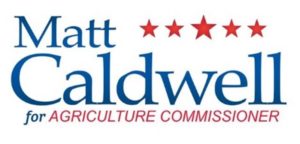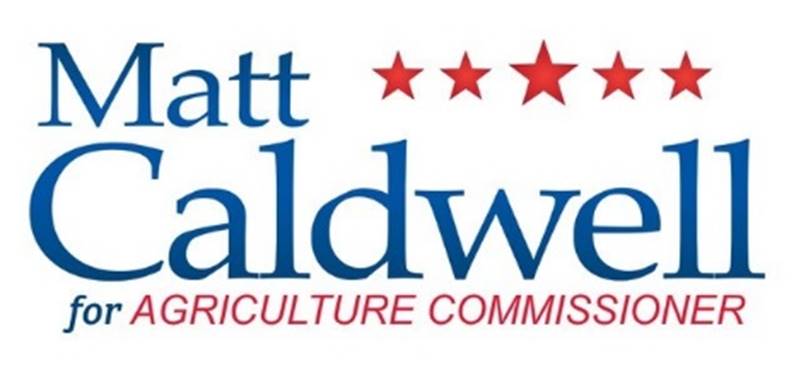 Four major organizations focused on agriculture and natural resources —Florida Fruit and Vegetable Association PAC (FFVA), Florida Citrus Mutual, Florida Forestry Association, and Florida Farm Bureau FarmPAC—announced their support for Rep. Matt Caldwell, a 7th-generation Floridian and candidate for Florida's Commissioner of Agriculture and Consumer Services.
"Agriculture is a pillar of Florida's economy and the next Commissioner must be prepared to tackle and lead on complex issues on day one," Rep. Caldwell said. "I have a proven track record of working on the whole range of complex issues that define the Commissioner's job – from agriculture, water, and natural resources policy to fighting for all 21 million Floridians. I'm honored that these associations have verified my proven track record by giving me their support."
An eight-year veteran of the Florida Legislature, Rep. Caldwell has led, funded, sponsored, and co-sponsored policy on issues as diverse as water, state natural resources, environmental restoration, growing jobs, cutting taxes, assisting veterans, instituting criminal justice reform, and promoting Florida agriculture workers and goods.
In a letter sent on behalf of the FFVA PAC, Director Butch Calhoun stated that the Association was lending its endorsement to Caldwell "based on your knowledge of our industry and the legislative process." FFVA growers produce a substantial portion of the vegetables, citrus, sugarcane, and tropical fruit in the United States.
In a letter sent on behalf of the Florida Forestry Association, President Edward Cole and Executive Vice President Alan Shelby wrote that Caldwell had "earned the Association's official endorsement for Agriculture Commissioner." They added, "We are proud to stand with you as part of team Caldwell." The Florida Forestry Association is made up of forestry and advocacy professionals who are committed to promoting the responsible and sustainable use of our state's forest resources.
In a letter on behalf of Florida Citrus Mutual, CEO & Executive Vice President Michael Sparks wrote that the organization "believes he is the best qualified candidate to lead this important agency."
The Commissioner of Agriculture serves as a member of the Florida Cabinet and is critical to the foundation of Florida's economy. The Florida Department of Agriculture and Consumer Services helps the agricultural industry with its daily challenges, promotes Florida's agricultural commodities, manages state forests, safeguards consumers, implements the school lunch program, and oversees the concealed-weapon license system.
More information about Matt Caldwell and his proven track record can be found on his campaign website.
Political advertisement paid for and approved by Matt Caldwell,
Republican, for Commissioner of Agriculture