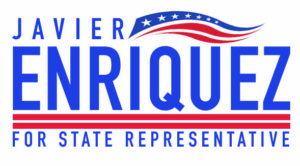 The Florida Senator and District 114 resident is confident
in Enriquez's ability to be a strong voice in Tallahassee
The Javier Enriquez Campaign today announced the endorsement of Senator Marco Rubio. Enriquez, a Republican, is running for the Florida House in District 114. Rubio's endorsement comes closely on the heels of support for Enriquez from former Florida Governor Jeb Bush and Congresswoman Ileana Ros-Lehtinen, both of whom endorsed Enriquez last week. Other prominent Florida officials backing Enriquez include Lt. Governor Carlos Lopez-Cantera, Congressman Carlos Curbelo, former Congressman Lincoln Diaz-Balart, State Representative Manny Diaz, and former State Senator Miguel Díaz de la Portilla.
"Javier Enriquez is my choice for District 114," said Rubio. "I'm very confident in Javier's commitment to addressing the pressing needs of this community in Tallahassee. As a resident of District 114 myself, I look forward to voting for Javier Enriquez, and I look forward to working with him to serve our fellow citizens with the kind of sound representation they deserve."
Rubio served as a City Commissioner for West Miami before being elected to the Florida House of Representatives in 2000, and then as House Speaker in November of 2006. He was elected to the U.S. Senate in 2010 and re-elected in 2016. In the Senate, he has distinguished himself as a leader on a number of issues, including foreign policy. He serves on the Special Committee on Aging, the Committee on Appropriations, the Committee on Foreign Relations, the Select Committee on Intelligence, and the Committee on Small Business and Entrepreneurship.
"I'm very proud to have Senator Rubio's support," said Enriquez. "He is a wonderful public servant, and I look forward to working with him on behalf of all the residents of District 114."
Enriquez has also earned the support of Coral Gables Mayor Raul Valdés-Fauli, the Florida State Lodge Fraternal Order of Police, Florida Right to Life, and Associated Builders and Contractors Florida East Coast Chapter.
Paid by Javier Enriquez, Republican, for State Representative