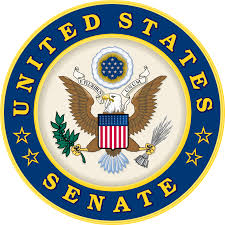 Saying the federal government is making available every resource, U.S. Sen. Bill Nelson (D-Fla.) today saw first-hand some of the Florida Panhandle devastation wrought by Hurricane Michael.
During a day-long tour of the area around Panama City Beach, Nelson said he is working with his Senate colleagues, including Republican Sen. Marco Rubio, to "make sure this area gets everything it needs."
"I was in the area where the eyewall of the storm passed and the destruction is substantial," Nelson said, standing before what was a boat storage site in Panama City Beach.
"It looks like a bomb went off."
Nearby, where parts of the coastal city had been ravaged by the storm, Nelson saw demolished buildings, overturned trailers and vehicles, downed utility lines and washed out roadways. He said residents were experiencing widespread power and cellular outages as well.
Also, Nelson said, Tyndall Air Force Base just southeast of Panama City suffered a catastrophic hit.
Earlier in the day, Nelson expressed gratitude for the disaster declaration that will allow federal resources to flow into Florida to help people recover and rebuild.