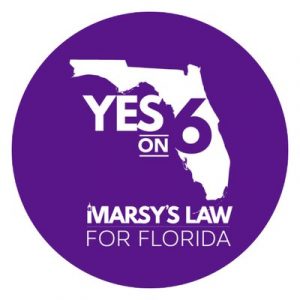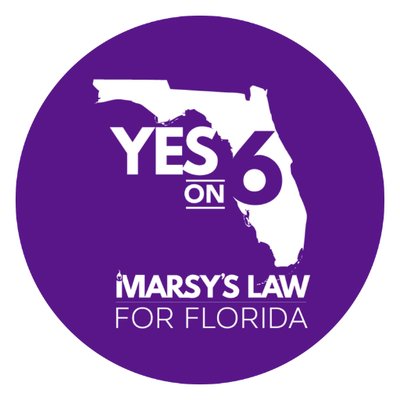 Five-time Emmy winner Kelsey Grammer shares the heartbreak his family faced after his father and sister were murdered in a new "Yes on Amendment 6" ad campaign running across Florida. Part of a major statewide broadcast, cable and digital advertising campaign, the new ad asks voters to support Amendment 6, which would place clear, enforceable rights for crime victims in the state constitution without removing any of the protections already afforded to the defendant. The campaign has been launched by Marsy's Law for Florida, a group that has been advocating for rights for crime victims that are equal to those already provided to the accused and convicted.
Grammer, who attended high school in Fort Lauderdale and is best-known for his starring role in the hit television sitcom, Frasier, witnessed first-hand the lack of rights for crime victims and their surviving family members following the murder of his father, Frank Grammer, and the rape and murder of his sister, Karen Grammer, seven years after his father's tragic death. Grammer's family was not notified when his father's killer was released from prison, which is why Grammer has made it his personal mission to ensure other crime victims are treated with the fairness, dignity and respect they deserve. Grammer was not paid for his participation in the campaign.
"Kelsey Grammer's story is far too familiar for many Floridians. Without clear, enforceable protections in the state constitution, Florida crime victims and their family members often find their rights considered sub-par to those of the accused, which is unfair and unjust," said Greg Ungru, state director of Marsy's Law for Florida. "A person accused or convicted of a crime should always be entitled to his or her constitutional rights, but crime victims deserve the same consideration. Amendment 6 balances the scales of justice while preserving due process, and we are incredibly grateful for Kelsey Grammer's steadfast support and dedication to this cause. We hope all Floridians will stand up for crime victims and vote yes on Amendment 6."
If passed by voters by a margin of 60 percent or greater in November, Amendment 6 will place a new, specific set of distinct rights for crime victims in the Florida Constitution. Some of these basic, commonsense rights include:
The right to have standing in court
The right to present at all proceedings involving the case
The right to reasonable and timely notice of proceedings
The right to be heard in any proceeding during which a right of the victim is implicated including release, plea, sentencing, disposition, parole, revocation, expungement or pardon
The right to timely notice of any release, escape or death of the accused, if the accused is in custody or on supervision at the time of death
The right to proceedings free from unreasonable delay
The right to timely information about the outcome of the case
Together with Kelsey Grammer, the Florida Council Against Sexual Violence, Justice Coalition, Peyton Tuthill Foundation, MADD, Victim Services Center of Central Florida, Indian River Victims' Rights Coalition, Parents of Murdered Children – Tri-County Chapter, Safe Haven of Northeast Florida, Stop Our Children's Pain, ChildHelp CEO & Chairman Sara O'Meara, Florida Smart Justice Alliance, Florida Police Chiefs Association, Florida Sheriffs Association, Lauren's Kids and more than 60 individual Florida sheriffs have endorsed Amendment 6/Marsy's Law for Florida, as well as local and state elected officials from both parties.
For more information on Amendment 6/Marsy's Law for Florida, visit marsyslawforfl.com.
About Marsy's Law
Marsy's Law is named after Marsalee "Marsy" Nicholas of California who was stalked and killed by her ex-boyfriend in 1983. Only one week after her death, Marsy's mother and brother, Henry T. Nicholas, walked into a grocery store where they were confronted by the accused murderer. The family, who had just come from a visit to Marsy's grave, was unaware that the accused had been released on bail.  In an effort to honor his sister, Dr. Nicholas, co-founder of Broadcom Corporation, has made it his mission to give victims and their families constitutional protections and equal rights. He formed Marsy's Law for All in 2009, providing expertise and resources to victims' rights organizations nationwide.