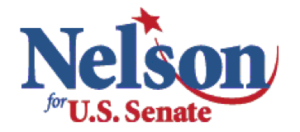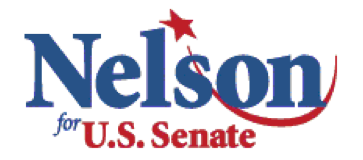 Senator want-to-be Rick Scott got rich by ripping off Medicare; and, "everywhere he's gone [since], Rick Scott has stuffed his own pockets."
That's the stark message of a new TV spot that hits the airwaves across Florida today in the U.S. Senate race. The new 30-second spot, previously scheduled to start airing today, was done by the Bill Nelson for Senate campaign.
Ironically, the ad comes hard on the heels of an explosive investigative report published this morning in the New York Times that shows how Scott has enriched himself in office with investments tied to state business – and he hid it from the public behind a phony blind trust.
"An examination of Mr. Scott's finances shows that his trust has been blind in name only," the Times report stated.  The report also stated Scott's "investments have included corporations, partnerships and funds that stood to benefit from his administration's actions."
Meantime, the TV ad, airing statewide, highlights the $300 million golden parachute Scott received after being forced out as the head of a health care company later fined $1.7 billion for Medicare fraud.  It also notes the $550 million Scott made in one secret transaction while serving as governor.
"Everywhere he's gone, Rick Scott has stuffed his own pockets," the ad says. "You just can't trust him."
Here is a link to the aforementioned Times investigation.
Below is a link to view the Nelson ad, followed by the script and a list of some of Scott's questioned investments.
SCRIPT: "GOT RICH"
Question: How did Rick Scott get rich?
Answer: Ripping off Medicare.
As a CEO, Scott ran a health care company that was fined $1.7 billion for Medicare fraud.
Then Scott got $300 million when he was forced out the door.
As governor, Scott got even richer. Making $550 million on one transaction hidden from the voters. 
Everywhere he's gone, Rick Scott has stuffed his own pockets.
Rick Scott, you just can't trust him.
Here are recently published reports on some of Scott's investing: 
– An online Florida investigative news site reported that Scott may have funneled money from his phony blind trust to a family member and disguised it as a business loan. [Florida Bulldog: "Gov. Scott's federal financial disclosure disguised blind trust loan to daughter"]
– South Florida Sun-Sentinel editorial says Scott makes "a mockery" of Florida's once-model sunshine and open government laws.
– Daytona Beach News-Journal reported that Scott and his investment managers bought millions of dollars of Gilead stock while Scott was directing tens of millions of tax dollars to the company, despite the fact that Congress had blasted it for gouging consumers at $1,000 a pill.
– The Miami Herald reported that Scott made $550 million in one deal as governor from the sale of a plastics company to a Japanese firm he met with on a state-funded economic development trip to Japan.
– The Tampa Bay Times reported that Scott has a financial stake in Florida's high speed rail project on which he used millions of state tax dollars. Scott previously rejected stimulus money to build a similar high-speed rail.
– Politico reported that Scott's wife gave a large loan to a member of the firm managing Scott's so-called "blind trust."
– The online watchdog news site Bulldog found that Scott owned an enormous financial stake in the Chinese company that supplied parts for Florida's high speed rail project.
Bill Nelson for U.S. Senate