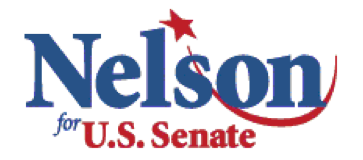 New independent polls show tight Senate race tilting toward Nelson
U.S. Sen. Bill Nelson took a swipe at his GOP opponent for lacking integrity, as he was campaigning across the state Monday with former Vice President Joe Biden.
"At the end of the day, it's all about trust and integrity," Nelson told an enthusiastic crowd in Tampa, before heading to Jacksonville. "It's a question of who you can trust. And now more than ever, our country needs leaders you can trust."
"We need leaders who know right from wrong," Nelson added to loud applause.
Rallying in support of Nelson and other Democratic candidates, Biden declared, "I haven't met anyone, in all my years, with more character, courage and decency than Bill Nelson."
The stakes in Florida's closely-watched midterm election began intensifying Monday morning, as Florida's largest counties began to provide up to 14 straight days of early voting. By the end of Nov. 6, it's expected that some 40 percent of the total tally will have come before Election Day.
In a post-rally interview in Tampa Monday, Nelson said, "We had a packed house at the University of South Florida, which shows voters are revved up."
Biden, Nelson and gubernatorial candidate Mayor Andrew Gillum are scheduled to hold a second rally in Jacksonville about 4 p.m. today at the University of North Florida.
The Senate race between Nelson and his Republican opponent remains close, judging by the two latest independent polls. A CNN poll released Sunday showed Nelson up 50 to 45. A new Quinnipiac University poll released today shows Nelson up 52 to 46.
Bill Nelson for U.S. Senate