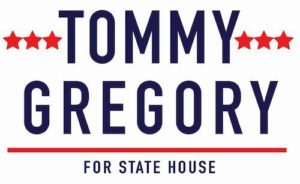 The statewide trade association chooses Gregory in the House District 73
race because of his commitment to promoting business-friendly policies.
The Tommy Gregory Campaign today announced the endorsement of the Florida Retail Federation (FRF) PAC. Gregory is running for the District 73 seat in the Florida House of Representatives, currently held by Joe Gruters, who is running for the Florida Senate. FRF joins a host of other local leaders and organizations backing Gregory's candidacy.
"The retail industry is a crucial part of Florida's economy," said Gregory. "I'm honored to have FRF's support, and I look forward to working with them to support policies that strengthen Florida retailers and promote strong economic growth across the state."
The Florida Retail Federation, the statewide trade association representing retailers, has more than 10,000 members. According to FRF, Florida retailers provide one out of every five jobs in the state, pay more than $49 billion in wages annually, and collect and remit more than $20 billion in sales taxes for Florida's government each year.
To view a complete list of Gregory's endorsements, please visit ElectTommyGregory.com/endorsements.
Paid by Tommy Gregory, Republican, for State Representative