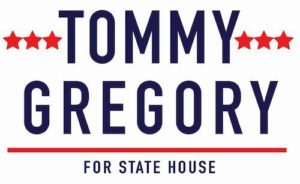 The "Voice of Florida's Business" endorses Tommy Gregory in the race for House District 73.
The Tommy Gregory Campaign today announced the endorsement of the Associated Industries of Florida Political Action Committee (AIFPAC). Gregory is running for the District 73 seat in the Florida House of Representatives, currently held by Joe Gruters, who is running for the Florida Senate.
"AIFPAC is proud to announce its Florida Senate and House candidate endorsements for the General Election," said AIF President and CEO Tom Feeney. "We believe these individuals are the best candidates in their respective races to ensure Florida's business climate continues to be innovative, competitive and attractive for businesses looking to relocate or start in Florida.
"With two weeks to go until Election Day, we encourage Floridians to support these Florida Senate and House candidates who have the best interest of Florida employers and employees at top of mind. It is imperative that we elect candidates who will continue to push forward initiatives that help make Florida the No. 1 state in the nation to do business."
Known as "The Voice of Florida Business" in the Sunshine State, Associated Industries of Florida has represented the principles of prosperity and free enterprise before the three branches of state government since 1920. A voluntary association of diversified businesses, AIF was created to foster an economic climate in Florida conducive to the growth, development, and welfare of industry and business and the people of the state.
"I'm proud to earn AIFPAC's endorsement," said Gregory. "I look forward to working with them to advocate policies that keep Florida's economy strong and growing so that business owners and employees alike benefit. Everyone benefits from a flourishing business community."
Gregory has also been endorsed by numerous leaders and organizations. To view a complete list of his endorsements, please visit ElectTommyGregory.com/endorsements.
Paid by Tommy Gregory, Republican, for State Representative