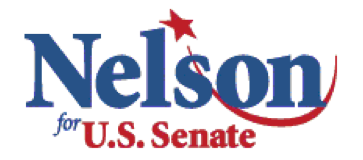 Former President Barack Obama will campaign alongside Florida's leading Democratic candidates on Nov. 2 in Miami.
Obama's visit comes on behalf U.S. Sen. Bill Nelson and other Democratic candidates on the Nov. 6 election ballot.
"Barack Obama has been my friend since I first introduced him to Florida in 2005, when he was a rising political star," Nelson said. "I cast a key vote in support of his healthcare reforms, and he and I fought for public schools and protecting Florida's unique and treasured environment."
Nelson introduced Obama, then the only African-American member of the U.S. Senate, to Floridians in the summer of 2005, via a trip to Eatonville, Florida, the nation's first incorporated black town.
Though the population of Eatonville is only 2,432, upwards of 1,000 people reportedly gathered at a small church there to meet the new senator from Illinois.
Earlier this month, Obama endorsed Nelson in his re-election bid.
"He is a person of honesty and integrity who treats public office as a public trust," Obama said.
"The people of Florida are well served by Sen. Nelson and his steadfast support of public education, advocacy for expanded access to affordable healthcare, and strong record on protecting the environment," he said.
Bill Nelson for U.S. Senate