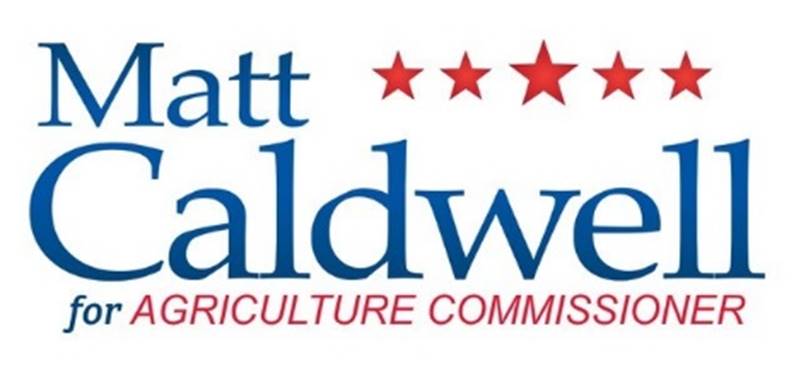 No Slowing Down for Caldwell in Ag. Commissioner's Race
Commissioner of Agriculture and Consumer Services candidate Matt Caldwell continues working hard right up to the finish line. He has traveled over 104,000 miles, touching all 67 of Florida's counties. His war chest of contributions has climbed past $3 million since the primary alone—totaling more than $5.7 million overall. Leading into the general election, Caldwell's ads are up on TV to let Floridians know that he understands the issues facing our families, that he has a proven track record, and that he is ready to produce real results in Tallahassee on day one.
The hardest working candidate in the race is not slowing down.
"With only 5 days left until Election Day, I am truly thankful for the enthusiasm for my campaign. Voters are making it clear which vision they support for the State of Florida," Rep. Caldwell said. "As I travel the Sunshine State, workers, farmers, and small business owners are supportive of our efforts to strengthen agriculture, protect consumers, and keep Florida's economy growing. It's time to protect, promote, and do right by all 21 million Floridians. We are going to get it done for Florida."
To view Caldwell's latest ad, click HERE.
An eight-year veteran of the Florida Legislature, Rep. Caldwell has led, funded, sponsored, and co-sponsored policy on issues as diverse as water, state natural resources, environmental restoration, growing jobs, cutting taxes, assisting veterans, instituting criminal justice reform, and promoting Florida agriculture workers and goods.
As a result of his proven track record, Matt has earned nearly 100 endorsements from trusted organizations and leaders including: the Florida Chamber of Commerce, Florida Fruit and Vegetable Association PAC (FFVA), Florida Citrus Mutual, Florida Forestry Association, and Florida Farm Bureau FarmPAC, Florida Police Chiefs Association, the Police Benevolent Association (PBA), the NRA, Family Action Network, the Associated Builders and Contractors of Florida (ABC), Senator Rubio, and Congressman Gaetz.
More information about Matt Caldwell and his proven track record can be found on his campaign website.
Political advertisement paid for and approved by Matt Caldwell,
Republican, for Commissioner of Agriculture.