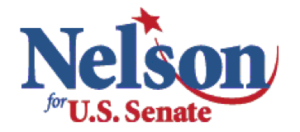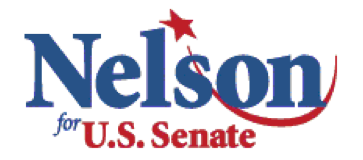 Over the past year, Florida has been gripped by red tide and green algae and the resulting hit on Florida's tourism-driven economy.
Today, at an event with small business owners and environmental experts, U.S. Sen. Bill Nelson discussed how Rick Scott's environmental record has affected small businesses around the state.
"The environment is our lifeblood and our livelihood," Nelson said. "That is especially true here in Florida because of what Mother Nature has provided us – this beautiful land and this beautiful sea – and people want to come enjoy it with us."
Joining Nelson was Maryann Ferenc, a member of the Tampa Bay Chamber of Commerce, who highlighted his strong record, saying Nelson has been a "champion" for the Florida tourism industry during his time in Congress.
Frank Jackalone, the Executive Director of Sierra Club Florida, also attended the event and wholeheartedly condemned Scott's environmental record, saying, "Rick Scott saw [the algae and red tide] problem during his entire eight years as the governor of the state of Florida and he did nothing to stop pollution at the sources."
Jackalone also agreed with nearly every other environmental expert: the current red tide problem falls squarely on Scott's shoulders, "That's why people are calling him 'Red Tide Rick' today," Jackalone said, "because they know he is responsible."
Perhaps no one in the U.S. Senate is more closely identified with protecting Florida's unique environment and tourism-driven economy than Nelson.
He co-wrote the 2006 legislation that currently keeps oil rigs as far out as 235 miles off Tampa Bay's beaches. He worked across party lines with former Sen. Mel Martinez to get the bill passed.
In a recent endorsement by the the state's Sierra Club, Nelson was described as "a consistent opponent to offshore drilling" and a "champion" for Florida's environment.
"Sen. Nelson is a champion that works with people on our beaches, who are trying to protect their homes, who works with people at the interior of the state who are trying to protect their livelihoods, working with the environmental community," Jackalone said.
Bill Nelson for U.S. Senate