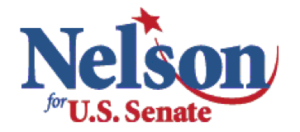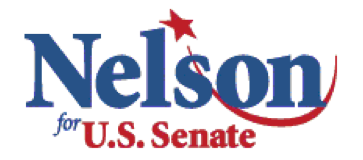 Florida's U.S. Senate race is headed toward a recount, based on today's razor-thin margin.
Unofficial results show U.S. Sen. Bill Nelson narrowly trailing GOP candidate Rick Scott by a little more than just 34,500 votes out of a total of 8.1 million ballots cast. That's less than a one-half percentage point difference. State law requires a recount when candidates are with one-half point.
"We are proceeding to a recount," Sen. Nelson said this morning, in a brief statement.
Last night, Scott prematurely claimed victory after Fox News had called him the winner. But Nelson issued a brief statement shortly after that, saying only that the results to that point – with votes still left to count – were disappointing, and that he would wait until today before issuing a full statement.
The tally in the race continued closing into the predawn hours today and inched close enough to trigger a recount at about 3:15 a.m. As of now, Scott's lead is just 0.4 percent, or 34,537 votes.
The next step in the process is for the 67 county supervisors of election to recheck the total tally, and for the Nelson campaign to contact voters whose ballots were not counted due to a lack of ID or a matching address, for instance. The deadline is noon Saturday, or perhaps longer under certain circumstances, to determine whether the recount proceeds under law.
Meantime, the Nelson campaign said today it intends to have observers in all 67 counties watching for any irregularities, mistakes or unusual partisan activities. For instance, prior to Election Day, Madison County Republican Supervisor of Election Thomas Hardee – who initially was appointed to office by Scott – was quoted by the Tampa Bay Times as saying he would "eat his [Nelson's] lunch."
"We expect the supervisors, regardless of their party affiliation, will discharge their constitutional duties," said Marc Elias, an election lawyer representing the Nelson campaign.
The small difference in the overall vote count comes despite the fact that Scott spent $68.8 million – much of it out of his personal fortune – to Nelson's $27.9 million.
Bill Nelson for U.S. Senate