Projects include prison education, farmers market, tutoring, sustainability and others
A Stetson University faculty member, staff member and two students were recognized for their outstanding achievements at the recent Florida Campus Compact Awards in Miami.
Pamela Cappas-Toro, Ph.D., assistant professor of World Languages and Cultures (Spanish), received the Early Career Engaged Scholarship Faculty Award honoring a faculty member who bridges higher education's academic and civic missions through exemplary integration of community-engaged learning into the curriculum. Cappas-Toro's work includes directing La Casa Cultural Latina, an interdisciplinary cultural center providing ESL education for the community, and co-directing the Community Education Project, Stetson's higher education in prison program with Tomoka Correctional Institution in Daytona Beach.
Maxwell Droznin, community engagement coordinator for Stetson's Center for Community Engagement, received the AmeriCorps VISTA Member of the Year Award, which recognizes a VISTA who has demonstrated great success in reducing poverty through capacity-building efforts between higher education, non-profit and civic institutions in local communities. Serving the DeLand community as a full-time Volunteer In Service To America (VISTA) from November 2016 to November 2018, Droznin worked with community leaders to establish the Artisan Alley Farmers and Makers Market as a non-profit that accepts SNAP/EBT to expand food access and support local farmers. He also established the Spring Hill Gardeners Association as a non-profit that expands food access and educational programming in the Spring Hill community of southwest DeLand.
Rubyselda Moran, a senior majoring in sociology, received the Student Excellence in Service Award, which recognizes the student who best exemplifies civic and community leadership. Since 2014, Moran has interned with the Boys and Girls Club of Volusia/Flagler Counties as a member of the Bonner Program. She began as a youth mentor and tutor, continued as a program manager and now serves as a development and marketing coordinator. Each position aligns with her academic interest of sociology and her career goal of leading the Boys and Girls Clubs.
Nathan Bodger, a senior majoring in religious studies, received the Newman Civic Fellows Award, which recognizes and supports community-committed students who are change makers and public problem solvers at Campus Compact member institutions. As one of Stetson's Environmental Fellows, Bodger has led sustainability programming and research efforts to reduce Stetson's carbon footprint. He also initiated the Stetson Revolving Green Fund (RGF), the first student-imposed "Green Fee" for sustainability projects in the country.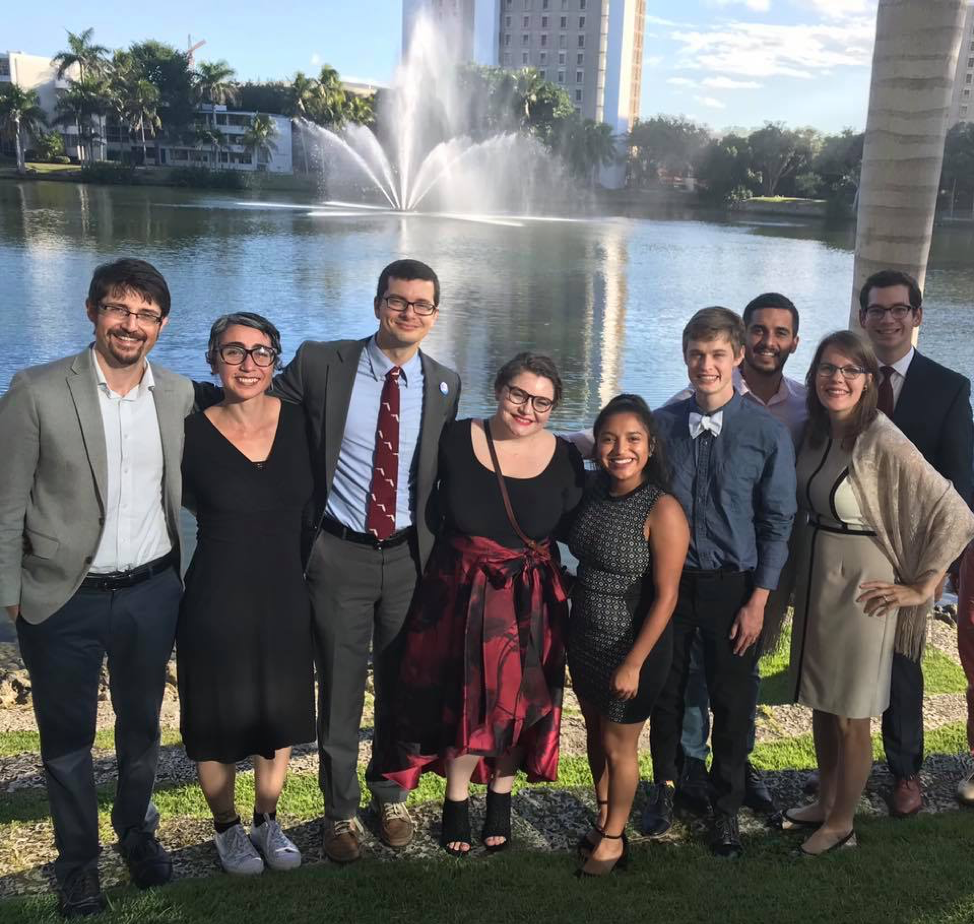 About Stetson University
Founded in 1883, Stetson University is the oldest private university in Central Florida. Stetson focuses on intense learning experiences in a supportive community that allows students to develop their voice in a connected, inclusive environment. Stetson University ranks No. 5 on U.S. News & World Report's 2019 list of Best Regional Universities (South), and has been recognized as one of The Princeton Review's 384 Best Colleges, 2019 edition.