The University of North Florida Dining Services' Osprey Café, UNF's multi-level dining facility, was named a 3 Star Certified Green Restaurant by the Green Restaurant Association, a national nonprofit organization helping restaurants to become more environmentally sustainable.
"We're honored to be named a 3 Star Certified Green Restaurant," said Brook Adams, UNF campus executive chef. "This certification was a partnership between Dining Services and the University. We wouldn't have been able to achieve this certification without everyone working together."
Osprey Café, located inside Osprey Commons, is the only 3 Star Certified Green Restaurant in Florida and earned over 181 Green Points on the GRA's rigorous certification scale, implementing 45 environmental steps. The Café received its highest marks in the waste, energy and food categories.
Some of its green accomplishment highlights include recycling about 38,000 pounds of cardboard, glass and plastic food packaging in fiscal year 2018, keeping up to 80 percent of its waste out of landfills. Osprey Café doesn't use dining trays, which contributes to an average yearly water savings of 255,000 gallons.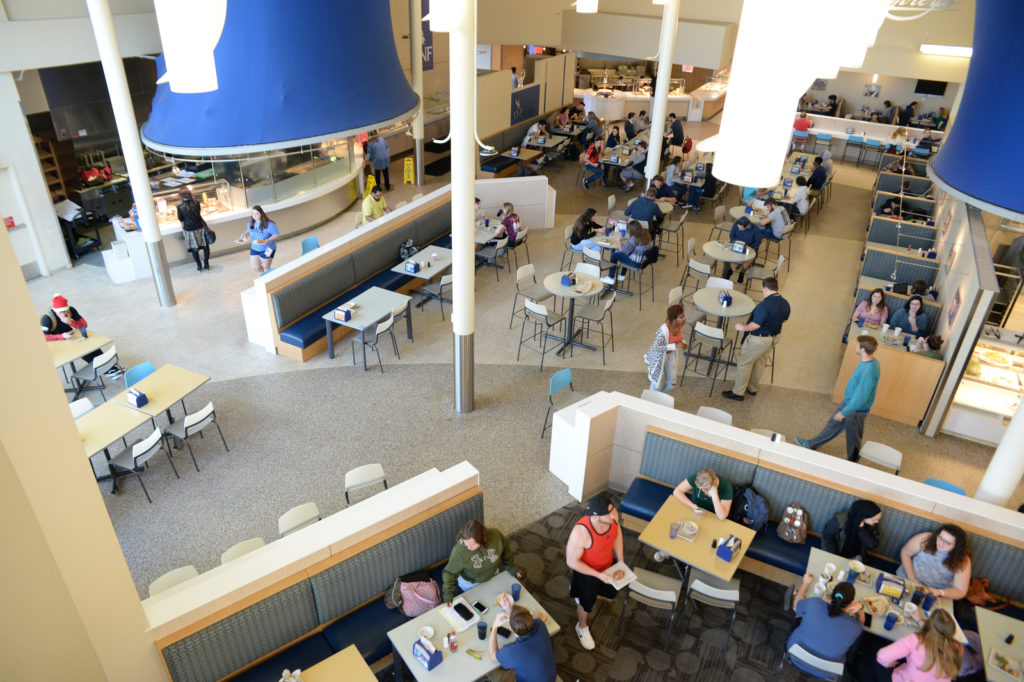 Two years ago, the Café partnered with the Frederick and Ophelia Tate Ogier Gardens, the University's organic garden, to compost pre-consumer food scraps, trimmings and peelings. Since then, 50,000 pounds of scraps, including 23,000 pounds in 2018 alone, have been composted. Ogier Gardens uses the compost to fertilize crops, while the Café buys produce from the garden to serve in its facility.
Dining Services partnered with the UNF Food Fighters, a student-run hunger relief group, last spring to donate unused prepared foods, which are used to help fight food insecurity on campus and in the community. To date, the Café has donated a little over 13,000 pounds of food.
Additionally, a significant number of the dining facility's main dishes are vegetarian or vegan, which requires substantially less energy and water to produce than meat-based dishes. Plus, the Café installed high-efficiency pre-rinse sprayers, which saves enough water to fill over six backyard swimming pools per year. Several of the building's green features also contributed to the certification, including touchless sensor restroom faucets and waterless urinals, to name a few.
The Green Restaurant Association is a national non-profit organization that provides the only official Certified Green Restaurants mark in the country. Since 1990, the GRA has pioneered the Green Restaurant movement and has been the leading voice within the industry encouraging restaurants to listen to consumer demand as well as green their operations using transparent, science-based certification standards.
UNF Dining Services has supported the University since 2002 through great food, passionate people and innovative foodservice programs that bring health, wellness and community to the forefront of the college dining experience. It has over 200 associates on campus dedicated to building a people-first culture and delivering exceptional service to its guests.
UNF, a nationally ranked university located on an environmentally beautiful campus, offers students who are dedicated to enriching the lives of others the opportunity to build their own futures through a well-rounded education.