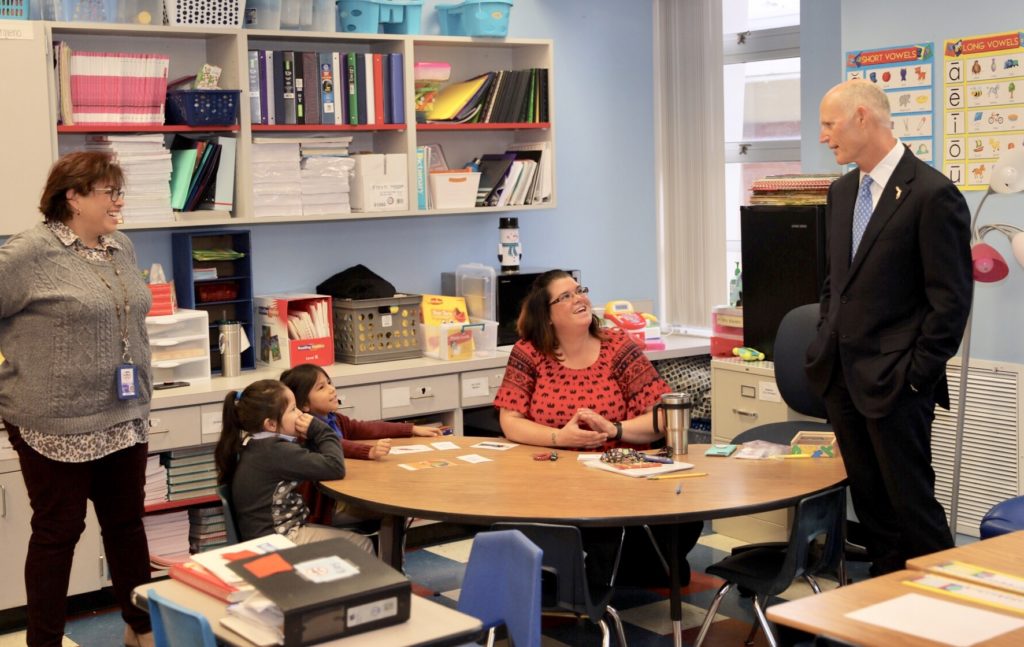 Governor Rick Scott today visited Tyndall Elementary School to welcome students back to the school for the first time since Hurricane Michael.
Following Hurricane Michael's devastating impact on the Panhandle, Governor Scott has worked to fully rebuild Tyndall Air Force Base.
Actions Taken by Governor Scott to support Tyndall Air Force Base following Hurricane Michael:
On October 18th, Governor Scott visited Tyndall AFB and received a briefing about the damage from Hurricane Michael. Following the visit, Governor Scott wrote a letter to President Donald Trump requesting that he direct immediate action to dedicate resources, manpower and funding to return Tyndall AFB to full operations as soon as possible. To see the letter, click HERE.
On October 19th, Governor Scott spoke to President Trump regarding his support of rebuilding Tyndall AFB.
On October 25th, Governor Scott was joined by Vice President Mike Pence and Second Lady Karen Pence to survey damage at Tyndall AFB.
On November 30th, Department of Defense Secretary James Mattis returned Governor Scott's letter regarding Tyndall AFB, and specifically reiterated that President Trump's administration continues to support fully rebuilding the base.
On December 6th, Governor Scott spoke with Air Force Secretary Heather Wilson regarding the importance of rebuilding Tyndall. The next day, Secretary Wilson announced that Tyndall AFB will be the future home of three squadrons of F-35s.