REBUILD 850 and Operation Santa to spread holiday cheer in Florida's Panhandle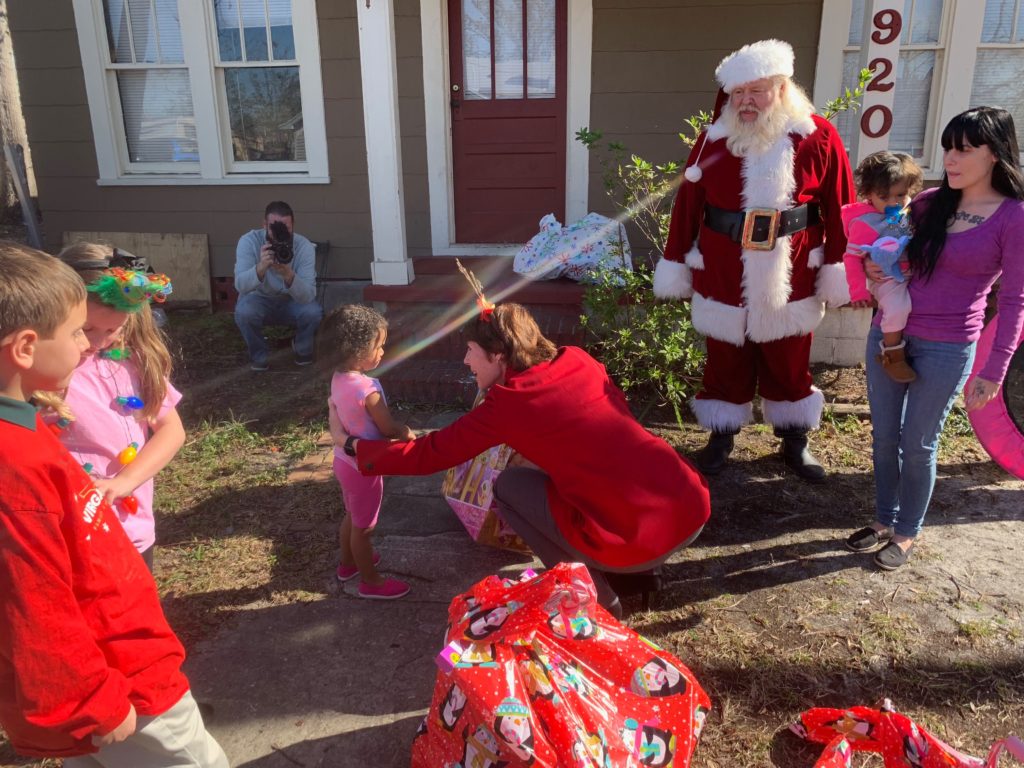 Former Congresswoman and REBUILD 850 Co-Chair Gwen Graham is partnering with Bay County's Operation Santa to distribute toys collected by the REBUILD 850 initiative to families impacted by Hurricane Michael. Graham will be in Panama City on Monday morning, December 17, to hand out the items, after a Tallahassee toy drive collected a truckload of toys for the initiative earlier this month.
"The Panama City community is still recovering from the devastating impacts of Hurricane Michael, so finding a sense of normalcy during the holiday season will be a real challenge for countless families," Graham said. "I am so thankful for those generous Floridians who have donated to the REBUILD 850 effort and made it possible for us to help those who have experienced such tremendous hardship over the last two months."
Bay County's Operation Santa Toy Drive grew out of local Panama City residents' desire to share a sense of hope during the holiday season. For the impacted areas, the effects of Hurricane Michael will not go away soon, so Operation Santa is collecting donations to help parents give their children toys from Santa on Christmas.
"Hurricane Michael has displaced so many families from their homes in Bay County — I can't help but consider my family incredibly lucky to have been spared such great loss," said Mary Virga, a founder of Bay County's Operation Santa Toy Drive. "I have made it my mission to help meet the needs of families and their children who will continue to struggle through this holiday season."
Graham is working alongside the United Way of Northwest Florida and Bay County's Operation Santa, which has scheduled three delivery dates with routes of approximately 15 homes, most of them housing several children. 
Donations to REBUILD 850 are administered by Volunteer Florida's Florida Disaster Fund. The Florida Disaster Fund is the state's private fund established to assist communities following disasters. The funds are distributed to service organizations that serve affected individuals throughout both disaster response and long-term recovery.
REBUILD 850: Providing Post-Hurricane Assistance to Florida's Panhandle Communities
The REBUILD 850 initiative launched in November 2018 to keep the continuing needs of the Florida Panhandle top of mind as the hard-hit communities work to recover from the devastation of Hurricane Michael. REBUILD 850 is co-chaired by former Florida House Speakers Allan Bense and Will Weatherford and former Congresswoman Gwen Graham, with the help of a diverse group of dedicated partner organizations from across the state. The initiative encourages people to donate, volunteer, visit and invest to support the region's long-term recovery efforts. For more information, visit rebuild850.org.