Governor Ron DeSantis today addressed Florida's legislative leaders and Cabinet officials following his swearing-in as the 46th Governor of Florida at the Bold Vision for a Brighter Future Legislative Luncheon. The luncheon was held on the Fourth Floor Rotunda between the Senate and House Chambers to symbolize unity as Florida's leaders embark on the collaborative process of crafting policy to better the state.
Governor DeSantis discussed his Bold Vision for a Brighter Future for the Sunshine State and highlighted how his new administration will work to build on Florida's successes and address the challenges that lie ahead.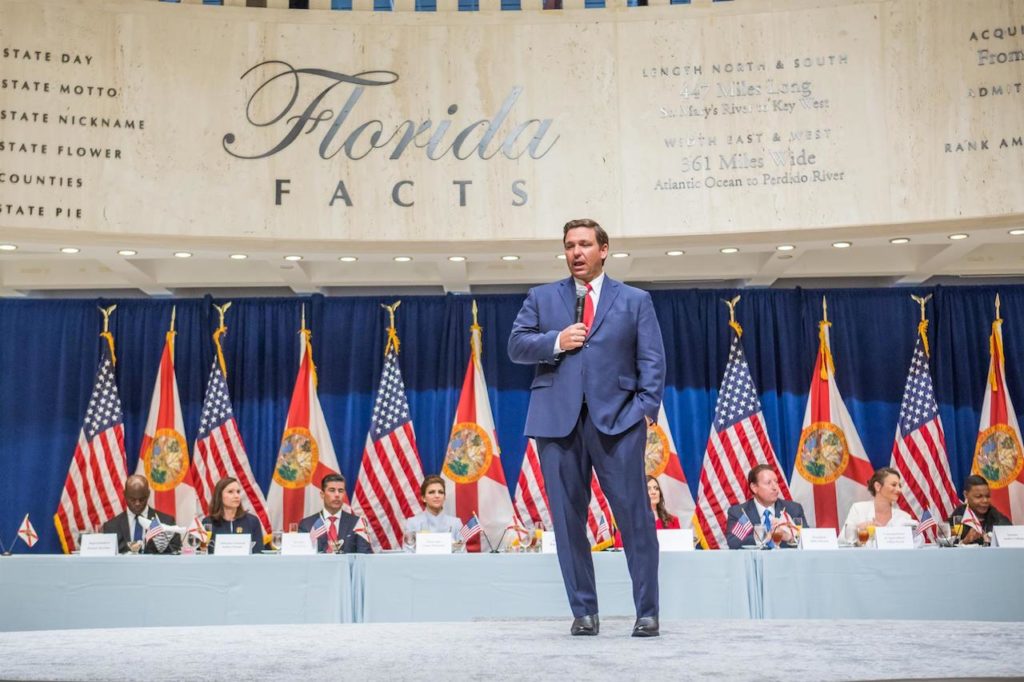 PAID FOR BY THE REPUBLICAN PARTY OF FLORIDA.
NOT AUTHORIZED BY ANY CANDIDATE OR CANDIDATE'S COMMITTEE.